1
sayfadaki
1
sayfası •
Paylaş
•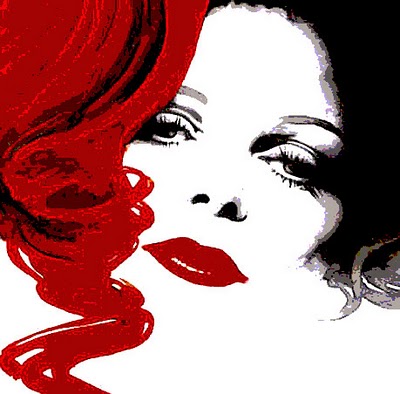 Milva
Background information
Birth name Maria Ilva Biolcati
Born July 17, 1939 (1939-07-17) (age 71)
Origin Goro, Emilia-Romagna, Italy
Genres Pop
Occupations singer, actress
Years active 1959 -
Website milvalarossa.it
Milva, real name Maria Ilva Biolcati (born July 17, 1939) is an Italian singer, actress and TV personality. She is also known as 'The Red' (due to the colour of her hair) or as the 'Panther of Goro', which stems from the Italian press nicknaming three Italian female singers of the 1960s by animals and the singers' birth places. The other two were Mina 'The Tiger of Cremona' and Iva Zanicchi 'The Eagle of Ligonchio'.
Biography
She was born in Goro, province of Ferrara.
In 1959 Milva won a contest for new voices, and was named the overall winner from more than seven thousand participants. In 1960 she recorded her first 7" single with Cetra Records: Édith Piaf's song "Milord". Her real debut was on the stage of the Sanremo Music Festival in 1961, where she took third place. She competed many times at the Festival (14 times in total, the last time in 1993). The highest position she has reached is second place in 1962, but she has never won to date.
In 1965, a fortunate meeting led to a definitive change in her career: Italian director Giorgio Strehler helped to develop her skills in staging and singing in Italian theatres (especially the Piccolo Teatro in Milan) and she began to perform a more committed repertoire (songs of the Italian resistance movement, songs from Bertolt Brecht's pieces, etc.). In the following years she starred in Giorgio Strehler's production of Brecht's The Threepenny Opera which was performed in several cities of Western Europe. Milva's albums were certificated gold and platinum records in West Germany. In 2006 she was awarded with the First Class of the Bundesverdienstkreuz.
In 1962 Milva was the first singer to sing Édith Piaf's repertoire at the prestigious Olympia theatre in Paris. In 1983 she performed the repertoire at the venue again and again received an ovation from the audience and the French press, very surprised how a non-French artist could interpret with such a feeling and energy the songs of Piaf.
She was a highly eclectic artist, performing both pop music, opera (in duet with Luciano Berio), comedy, drama, TV shows (Al Paradise in 1983 won the Rose d'Or of the Montreux Film Festival) and musicals. She also occasionally appeared in some Italian movies of the 1960s, like La bellezza di Ippolita with Gina Lollobrigida. From 1973 to 1980, Milva is on tour (Italy, USA, Greece, France, Germany, Canada, Russia and Japan) with the band "I Milvi" composed by Neno Vinciguerra on piano, Franco Paganelli on guitar, Claudio Barontini on bass, Giovanni Martelli on drums and Marco Gasperetti on flute. The entire band becomes Livorno "Black and Withe" when in concert joins the gospels of the New Folkstudio Singer composed Lois Cantor, Hazel Rogers Nat Bush, Eddie and Jesse Hawkins.
Her singing career has become more complex and various year by year, thanks to the collaboration with the European composers and musicians including Ennio Morricone in 1965, Francis Lai in 1973, Mikis Theodorakis in 1978 (Was ich denke became a best selling album in Germany), Enzo Jannacci in 1980, Vangelis in 1981 and 1986, Franco Battiato in 1982 and 1986.
Milva in 2009Her stage productions of Bertolt Brecht's recitals and Luciano Berio's operas have toured the world's theatres. She has performed at La Scala in Milan, at the Deutsche Oper in Berlin, at the Paris Opera, in the Royal Albert Hall in London, at the 1984 Summer Olympics, at the Edinburgh Festival, and others.
In 1984 she performed (with Ástor Piazzolla) the show El tango in the Les Bouffes du Nord Theatre in Paris. This was the beginning of a collaboration, interpreting the nuevo tango.
In 1997 her mentor Giorgio Strehler died. She temporarily reduced her theatre activities and focused on music only. She received new inspiration collaborating with Thanos Mikroutsikos, James Last and Shinji Tanimura. Then she performed her fourteenth tour in Japan.
Her 2004 CD and tour was dedicated to the Milanese poetess Alda Merini to whose poetry the music was set.
She has a daughter named Martina born in the marriage with Maurizio Corgnati in the early 1960s.
Discography
Albums
14 Successi di Milva (1961)
Milva canta per voi (1962)
Milva — Villa (1962)
Le Canzoni del Tabarin-Canzoni da Cortile (1963)
Canti della libertà (1965)
Milva (1966)
Milva (1967)
Milva-Villa live in Japan (1968)
Tango (1968)
Angeli in bandiera (1969)
Un sorriso (1969)
Milva singt Tangos deutsch und italienisch (1969)
Ritratto di Milva (1970)
Milva on Stage — Live in Tokyo at Serkey Hall (1970)
Milva Canta Brecht (1971)
Dedicato a Milva da Ennio Morricone (1972)
Love Feeling in Japan (Milva, Nippon no ai o utau) (1972)
Milva in Seoul (Live, 1972)
Sognavo, amore mio (1973)
Sono matta da legare (1974)
Libertà (1975)
Milva Brecht Volume 2 (1975)
Auf den Flügeln bunter Träume (1977)
Milva (1977)
Canzoni Tra Le Due Guerre (1978, live)
Von Tag zu Tag (1978, with Mikis Theodorakis)
La Mia Età (1979, with Mikis Theodorakis)
Was ich denke (1979)
Wenn wir uns wiederseh'n (1979)
Attends la vie (1980)
La rossa (1980, with Enzo Jannacci)
Milva International (1980)
Ich hab' keine Angst (1981, with Vangelis)
Moi, je n'ai pas peur (1981, with Vangelis)
Das Konzert (1982, live)
Immer mehr (1982)
Milva e dintorni (1982, with Franco Battiato)
Milva e dintorni (1982, French version with Franco Battiato)
Die sieben Todsünden der Kleinbürger (1983)
Identikit (1983)
Unverkennbar (1983)
Milva & Ástor Piazzolla — Live at the Bouffes du Nord (1984, live)
Corpo a corpo (1985)
Mut zum Risiko (1985)
Geheimnisse (1986, with Vangelis)
Tra due sogni (1986, with Vangelis)
Milva Canta Della Giapponesi (1987)
Das Beste Milva Live (1988)
Milva (1988)
Unterwegs nach Morgen (1988)
The Threepenny Opera (1989) as Pirate Jenny
Svegliando l'amante che dorme (1989, with Franco Battiato, Italian version)
Una storia inventata (1989, with Franco Battiato, German version)
Una historia inventada (1989, with Franco Battiato, Spanish version)
Ein Kommen und Gehen (1990)
Gefühl & Verstand (1991)
Milva Dramatic Recital (Best Live in Japan) (1992, live)
Milva History 1960–1990 (1992)
Uomini addosso (1993)
Café Chantant (1994)
La storia di Zaza (1994)
Milva & James Last — Dein ist mein ganzes Herz (1994)
Volpe d'amore (Milva sings Thanos Mikroutsikos) (1994)
Tausendundeine Nacht (1995)
Fammi Luce — Milva ha incontrato Shinji (Tanimura) (1996)
Milva Canta un Nuovo Brecht(1996)
Mia Bella Napoli (1997)
El Tango de Astor Piazzolla live in Japan (1998)
Stark sein (1999)
Artisti (2001)
La chanson française (2004)
Milva canta Merini (2004, lyrics by Alda Merini, music by Giovanni Nuti)
In territorio nemico (2007, lyrics and music by Giorgio Faletti)
Songs
1960 Flamenco Rock
1960 Les Enfants du Pirée (Uno a te uno a me)
1960 Milord
1960 Arlecchino gitano
1961 Il mare nel cassetto
1961 Al di la
1961 Tango della gelosia
1961 Venise que j'aime by Jean Cocteau
1961 Il primo mattino del mondo
1961 Et maintenant
1962 Tango italiano
1962 Quattro vestiti by Ennio Morricone
1962 Stanotte al luna park
1962 La risposta della novia
1962 Abat-jour
1963 Ricorda
1963 Non sapevo
1963 Balocchi e Profumi
1963 Tango delle capinere
1965 Bella ciao
1966 Nessuno di voi
1966 Blue Spanish Eyes
1966 Little man
1966 Tamburino ciao
1967 Dipingi un mondo per me
1968 Canzone by Don Backy
1969 Un Sorriso
1970 Iptissam
1970 Canzoni di Edith Piaf
1971 Surabaya Johnny
1971 La Filanda (her best selling song ever)
1972 E` per colpa tua
1973 Da troppo tempo
1974 Monica delle bambole
1977 Non piangere più Argentina by Andrew Lloyd Webber
1978 Zusammenleben by Mikis Theodorakis
1979 Typisch Mann
1979 Libertà (Freiheit in meiner Sprache)
1980 La Rossa by Enzo Jannacci
1981 Alexanderplatz by Franco Battiato
1981 Poggibonsi by Franco Battiato
1981 Ich hab keine Angst by Vangelis
1981 Du hast es gut
1982 Immer mehr
1982 Wieder mal
1983 Hurra, wir leben noch
1985 Die Kraft unserer Liebe
1985 Nein ich ergeb mich nicht
1985 Marinero
1986 Du gibst mir mehr (Canto a Lloret)
1988 Wenn der Wind sich dreht
1988 Komm zurück zu mir
1989 Potemkin by Franco Battiato
1990 Sono felice
1990 Ein Kommen und Gehen
1992 Ich weiß es selber nicht genau
1993 Mein Weg mit dir
1993 Uomini addosso
1994 Caruso by Lucio Dalla
1995 Tausendundeine Nacht
1995 Flauten & Stürme
1998 Rinascerò by Ástor Piazzolla
2004 Sona Nata il 21 a Primavera by Alda Merini and Giovanni Nuti
2004 I Sandali by Alda Merini and Giovanni Nuti
2007 The show must go on (lyrics and music by Giorgio Faletti)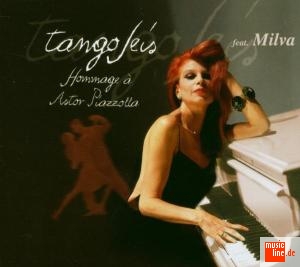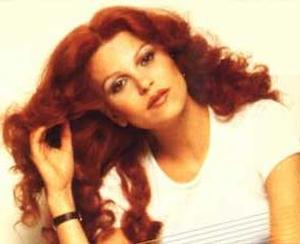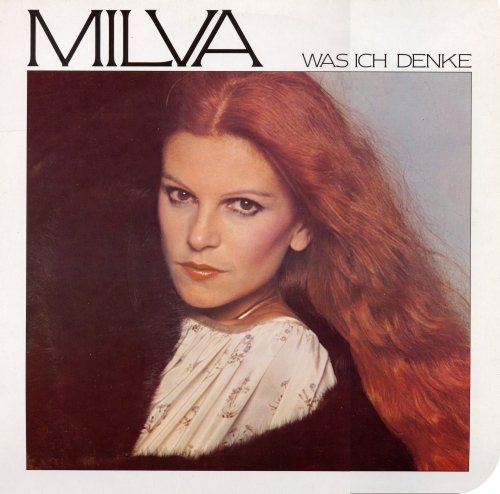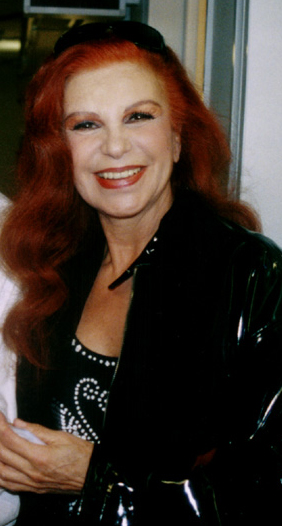 Admin




Mesaj Sayısı

: 2410


Kayıt tarihi

: 01/04/08




---
Bu forumun müsaadesi var:
Bu forumdaki mesajlara cevap
veremezsiniz