1
sayfadaki
1
sayfası •
Paylaş
•

AIMI KOBAYASHI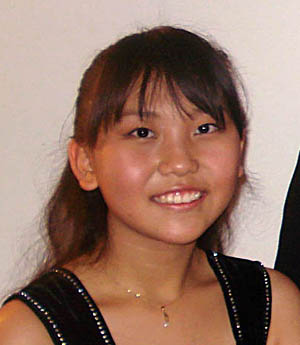 (小林愛実, Kobayashi Aimi?) is a classical pianist born on September 23, 1995. She lived in Ube, Yamaguchi Prefecture, Japan until February 2007 and now in Tokyo, started studying piano at the age of 3, played with an orchestra at age 7, and has been receiving tutelage from Yuko Ninomiya since 8 years old, and has won the Yamaguchi Prefecture "Glory Culture Prize" three times. AADGT (The American Association for Development of the Gifted and Talented), a New York based non-profit organization,
www.aadgt.org,
has been actively supporting and helping Aimi for many years.
Profile
1995 Born on September 23 in Ube, Yamaguchi, Japan.
2004 Won the Gold prize at 1st and 2nd grade Elementary School level in the 5th International Chopin Piano Competition in ASIA.
2005 Won the first prize in the elementary school division of the Student Music concours of Japan when she was in the fourth grade.
2005 Invited to play at Salle Cortot and AADGT Passion of Music at Carnegie Hall.
2006 Performed at Tokyo Opera City Hall with the Yomiuri Nippon Symphony Orchestra in January.
2006 Performed at the AADGT Passion of Music at Carnegie Hall again on October 29.
2006 Performed Mozart's Piano Concerto No. 26 ("Coronation") with Vladimir Spivakov conducting the Moscow Chamber Orchestra and as an encore she played Chopin's 1st Impromptu at Svetlanov Hall (Moscow International House of Music) in Moscow on December 24.
2007 Played Beethoven's Piano Concerto No.1 with the Tokyo Philharmonic Orchestra at Suntory Hall on March 31.
2007 Gave a Debut Recital at the Symphony Hall of Acros Fukuoka on April 2.
2008 Recorded her first CD in New York, arranged by AADGT.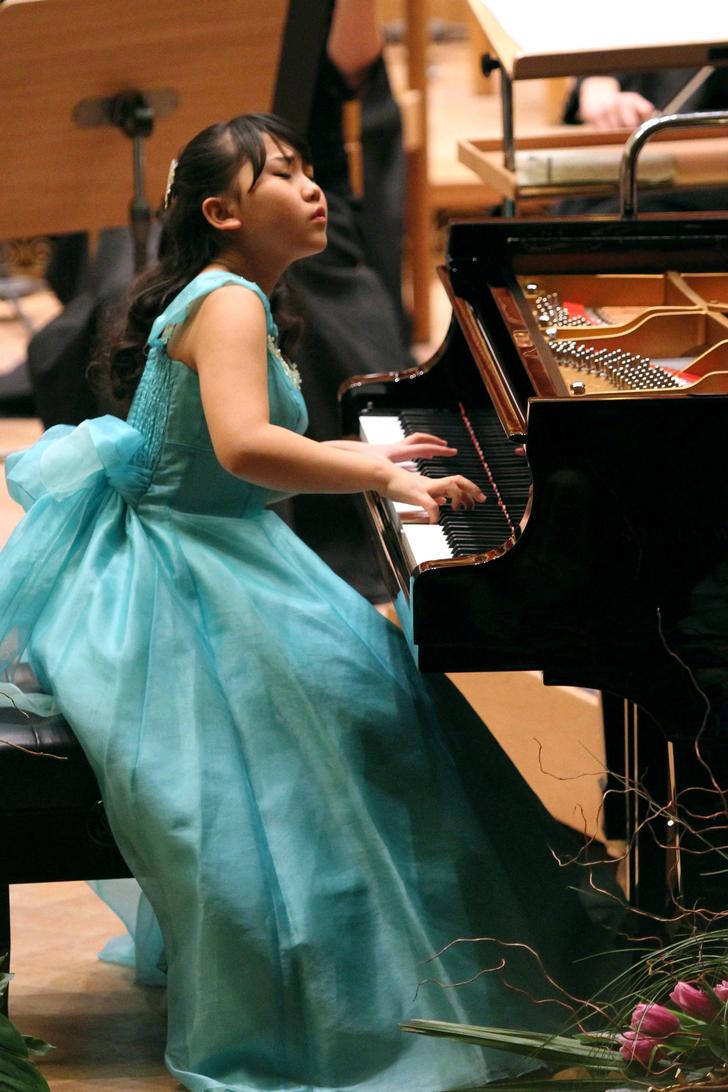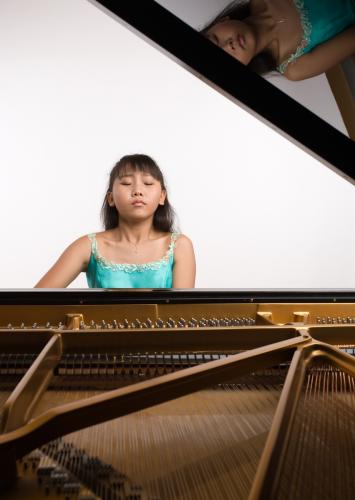 Aimi Kobayashi est un des plus grands prodiges du piano. Elle n'avait que trois ans lorsqu'elle se produisit en public pour la première fois. La voici, à l'âge de onze ans interprétant le 1er Impromptu de Chopin en bis à la suite d'un concert à Moscou avec l'orchestre des Virtuoses de Moscou, dirigé par Vladimir Spivakov.
http://www.godsownclay.com/Equipment/aimi_kobayashi_1.html
Aimiklingsor93
9 novembre 2009
https://www.youtube.com/user/Aimiklingsor93
http://www.godsownclay.com/Equipment/aimi_kobayashi_1.html
https://www.youtube.com/user/cristeny
0.00-1.58 à Zelazowa Wola, petit village où Chopin est né, en jouant la transcription par Liszt de Maiden's Wish Chopin sur l'un des pianos dans la maison de la famille Chopin. 1.58-3.20 A l'Institut national de Chopin à Varsovie, en pratiquant le cadre du 3e mouvement du concerto de Chopin no. 2. Assis au premier plan est Janusz Olejniczak, pianiste et professeur à l'Académie de Musique de Varsovie, derrière lui, Tadeusz Strugala, directeur de la Philharmonie de Cracovie, assis derrière Strugala, Elena Rossman, chef de AADGT et brièvement vu à gauche, Monika Strugala. 3.20-7.51 Stanislas Leszczynski, directeur de l'Institut Chopin et du Chopin et son Europe Festival (2009) ; filmés en Pologne en Septembre 2008.

---
Bu forumun müsaadesi var:
Bu forumdaki mesajlara cevap
veremezsiniz