1
sayfadaki
1
sayfası •
Paylaş
•

STOCHELO ROSENBERG
http://www.therosenbergtrio.com/spip.php?article1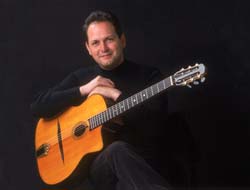 Stochelo Rosenberg (born 19 February 1968 in Helmond, Netherlands) is a Sinti-Gypsy jazz guitarist who plays in the Jazz manouche style of Django Reinhardt and leads the Rosenberg Trio.
Discography
With The Rosenberg Trio
Title Release Remarks
Seresta 1989 Hot Club Records
Gipsy Summer 1991 Polydor
Impressions 1992 Polydor
Live at the North Sea Jazz Festival '92 1992 Polydor
Caravan 1994 Polydor
Gypsy Swing 1995 Polydor
Noches Calientes 1995 Polydor
3 - O r i g i n a l s (compilation first 3 albums) 1998 Polydor
Sueños Gitanos 2001 Polydor
Het beste van… (2-CD) 2001 Polydor
Live in Samois (Tribute to Django Reinhardt) 2003 Universal Music
Louis van Dijk & The Rosenberg Trio 2004 Pink
Live 1992-2005 2005 Brilliant Jazz
Roots 2007 Iris Music/Harmonia Mundi
Tribute to Stéphane Grappelli - feat. Tim Kliphuis 2008 FMJazz/ Foreign Media Music
Djangologists - feat. Bireli Lagrene 2010 therosenbergtrio.com
Solo Albums
Title Release Remarks
Ready 'n Able 2005 Iris Music
Romane & Stochelo Rosenberg
Title Release Remarks
Élégance 2000 Iris Music
Double Jeu 2005 Iris Music
Gypsy Guitar Masters (live) 2006 Iris Music
Stochelo Rosenberg was born in a Gypsy camp on 19 February 1968, the first son of Mimer Rosenberg and Metz Grunholz. He has four brothers and one sister. Stochelo has two sons Isaac and Pepito (Jazzy).
He started playing the guitar when he was 10 years old - rather late for a boy in a family which consists of all musicians. He learned to play the guitar from his father and his uncle Wasso Grunholz, but most of all he learned by listening to the records of his hero, Django Reinhardt. When he was twelve years old, together with his cousin Nous'che Rosenberg on rhythm-guitar, and Rino van Hooydonk on bass-guitar, Stochelo won the first prize in a children's TV-contest. Several record companies were interested, but Stochelo's parents wanted their son to grow up outside the world of the spotlights. He played throughout these years with Nous'che and his brother Nonnie on double-bass in churches and Gypsy-camps all over Europe.
Stochelo has developed from a talented but shy gypsy-kid into a world class artist and composer. He has written several beautiful pieces of music. In the beginning he played a Favino-guitar, and later he was able to buy an old Selmer guitar, number 504. The legendary Django played the same model of guitar with the number 503 - quite a good feeling for Stochelo! He uses D'Addario Silk and Steel strings and Galli-strings.
In 1992 he received a golden guitar from the magazine Guitarist as a reward for making the accoustic guitar so popular.
Like many of his contemporaries, Stochelo loves to improvise, and like many of his predecessors, he is searching for new challenges. He likes to try new ways of playing, but always with the solid underpinning of his first love: the music of Django Reinhardt. He colaborates from time to time with another gypsy great guitarist, Bireli Lagrene.
voilà une vidéo de jazz manouche qui se déroule à vienne en 2002 avec des petits jeunes pas très connus : tchavolo :coeur: et dorado schmitt, angelo debarre, stochelo rosenberg et biréli lagrène! :ange:




---
Bu forumun müsaadesi var:
Bu forumdaki mesajlara cevap
veremezsiniz