1
sayfadaki
1
sayfası •
Paylaş
•

ELIANE ELIAS
http://elianeelias.com/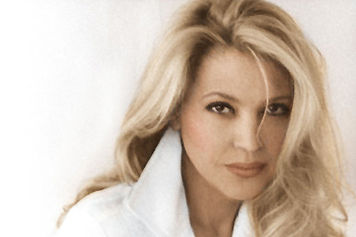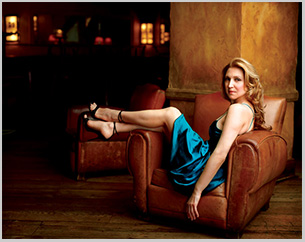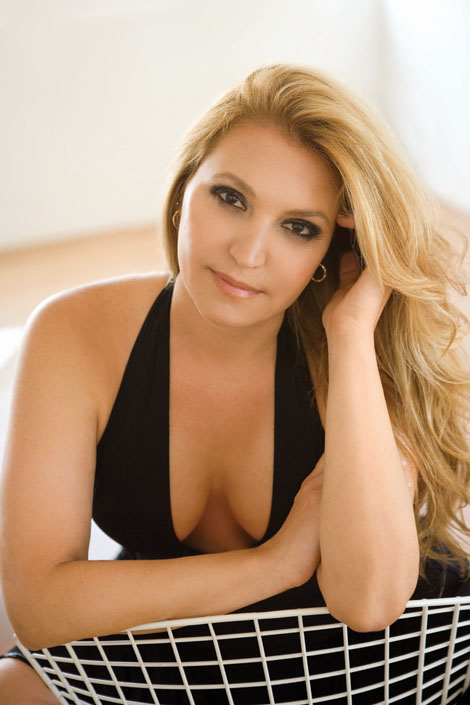 Eliane Elias (eh-lee-AH-neh eh-LEE-ahs) (born March 19, 1960 in São Paulo, Brazil) is a Brazilian jazz pianist, arranger, vocalist and songwriter. Elias lives and works in New York City where she settled in 1981. Her music is readily recognizable by her use of jazz harmonies, her rich blending of rhythmic styles, and, occasionally, her voice.
Biography
Elias started with the piano at age six. Her mother was a classical pianist who often played jazz records in the family home. Eliane studied at the Free Center of Music Apprenticeship in São Paulo. She started composing and, more notably, performing her own jazz pieces at seventeen. She became known to the Brazilian public when she joined Brazilian singer/guitarist/songwriter Toquinho and poet/entertainer Vinicius de Moraes, with whom she made concert tours, mainly through South America.
On a tour in Europe in 1981, she met jazz bassist Eddie Gomez and was encouraged to travel to New York. After moving there, she was invited to join Steps Ahead, and recorded one album with the group in 1983. After leaving Steps Ahead, she worked with trumpet player Randy Brecker, whom she subsequently married. They recorded an album named after their daughter, "Amanda". Starting in 1986, Elias became a successful band leader. In 1988 she was elected as "Best New Talent" by the JAZZIZ magazine poll of jazz critics.
She has recorded several notable albums, including one featuring duets with Herbie Hancock. Their 1995 disc "Solos and Duets" was nominated for a Grammy in the "Jazz instrumental video" category. In 1997, American musician Bob Brookmeyer dedicated a full album to his arrangements of Eliane's compositions, backed by the Danish Jazz Orchestra and published under the name of "Impulsive!" , which received another Grammy nomination as "Best Large Jazz Ensemble Album" in 2001.
Starting with the 1990 album "Eliane Elias Plays Jobim", from time to time she has added her own vocals to her recordings. Elias' 1991 album "A Long Story" found her weaving her wordless vocals (a soft, vibrato-less alto) into her original compositions. She was one of the featured artists in the Latin jazz documentary, Calle 54, released in 2000. Her 2004 album "Dreamer" was mostly a collection of pop and jazz standards, with most cuts setting her vocals front and center; her intimate, direct style of singing contrasts charmingly with her muscular piano solo work, which itself contrasts nicely to her gently driving comp stylings under her vocals. Elias' 2006 album "Around the City" included no less than Vicente Amigo and Oscar Castro-Neves in the guitar roles.[citation needed] Her 2007 release "Something For You" is dedicated to the music of her much-admired Bill Evans, whose works she played and also transcribed when still a child, and whom she regards as a considerable and highly valuable influence on her musical upbringing.
Elias is married to bassist Marc Johnson (a close friend of Bill Evans, and part of his trio in his last years), with whom she has produced several albums. They regularly perform together in concert tours, both in the U.S. and abroad.
1987: Illusions
1988: Cross Currents
1989: So Far So Close
1990: Eliane Elias Plays Jobim
1991: A Long Story
1992: Fantasia
1993: Paulistana
1995: Best of
1995: Solos and Duets
1997: The Three Americas
1998: Sings Jobim
2000: Everything I Love
2001: Impulsive!
2001: The Best of Eliane Elias, Vol. 1: Originals
2002: Kissed By Nature
2003: Timeless Eliane Elias
2003: Brazilian Classics
2004: Giants of Jazz: Eliane Elias
2004: Dreamer
2005: Sings & Plays
2006: Around the City
2007: Something For You: Eliane Elias Sings & Plays Bill Evans
2008: Bossa Nova Stories
"Fotografia" (Photograph) Live

---
Bu forumun müsaadesi var:
Bu forumdaki mesajlara cevap
veremezsiniz