1
sayfadaki
1
sayfası •
Paylaş
•

RIHANNA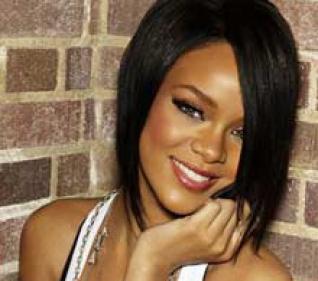 http://rihannanow.com/
Robyn Rihanna Fenty (d. 20 Şubat 1988), kısaca Rihanna (okunuşu: /riːˈɑːnə/), Barbadoslu şarkıcı ve model. Rihanna, on altı yaşındayken müzik kariyeri için Evan Rogers'ın rehberliğinde Amerika Birleşik Devletleri'ne taşındı. Def Jam CEO'su Jay-Z'nin sınavından geçen Rihanna, Def Jam Recordings şirketiyle anlaşma imzaladı.[1]
2005 yılında Music of the Sun adını taşıyan ilk stüdyo albümünü yayımlayan Rihanna, albümüyle Billboard 200 listesinde ilk ona giriş yaptı ve "Pon de Replay" teklisiyle Billboard Hot 100 listesinde yer aldı. Bir yıldan kısa bir süre sonra, A Girl like Me (2006) adlı ikinci stüdyo albümünü yayımladı ve Billboard listesinde bu kez ilk beşe girdi. Ayrıca, "SOS" şarkısı da Rihanna'nın ilk bir numara teklisi oldu. Rihanna'nın üçüncü stüdyo albümü Good Girl Gone Bad (2007), Billboard 200 listesinde iki numaraya ulaştı ve üç adet bir numara hit tekli piyasaya çıktı: "Umbrella", "Take a Bow" ve "Disturbia" ve dünya çapında hit olan "Don't Stop the Music". Albüm, dokuz dalda Grammy'ye aday gösterildi ve Jay-Z'nin eşlik ettiği "Umbrella" şarkısı En İyi Rap/Sung İş Birliği" dalında ödül kazandı. Rihanna, Rated R adını verdiği dördüncü stüdyo albümü için Justin Timberlake, All-American Rejects grubundan Tyson Ritter, Drake, Ne-Yo ve Akon gibi isimlerle çalıştı.Albüm, 23 Kasım 2009 tarihinde piyasaya çıkacaktır. Albümün ilk single'ı "Russian Roulette", ilk kez 20 Ekim'de yayınlandı.
Rihanna, dört yıllık kariyeri boyunca dünya çapında on iki milyonu aşkın albüm sattı ve çeşitli başarılar elde etti. 2007 yılında Dünya Müzik Ödülleri'nde Dünyanın En Çok Satan Kadın Pop Sanatçısı ve Yılın Kadın Sanatçısı ödüllerinin yanı sıra, 2008 yılında Amerikan Müzik Ödülleri'nde En Sevilen Soul/R&B Kadın Sanatçı ve En Sevilen Pop/Rock Kadın Sanatçı ödüllerini kazandı.Rihanna'nın Hot 100 listesinde zirveye oturmuş beş şarkısı bulunmaktadır ve bu başarısıyla 2000'li yıllarda en çok bir numarası bulunan iki kadın sanatçıdan biridir. Ayrıca, ülkesi Barbados'un onursal kültür büyükelçilerinden biridir.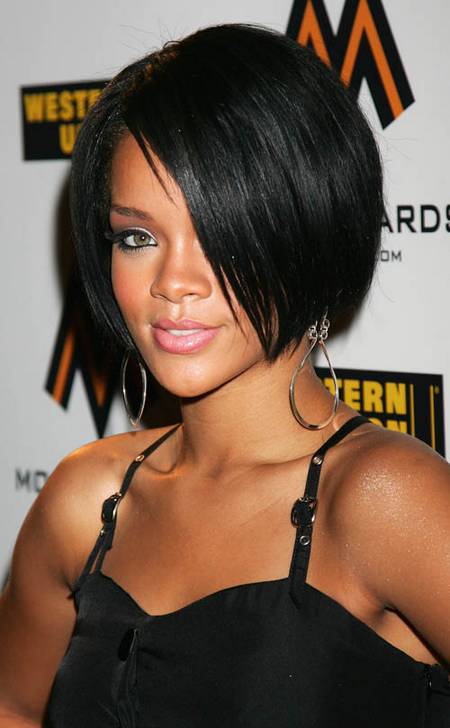 seems that wrong
Really loves my company

He's more than a man and this is more than love
The reason that the sky is blue
But clouds are rolling in because I'm gone again
And to him I just can't be true

And I know that he knows I'm unfaithful
And it kills him inside
To know that I am happy with some other guy
I can see him dying

I don't wanna do this anymore
I don't wanna be the reason why
Every time I walk out the door
I see him die a little more inside

I don't wanna hurt him anymore
I don't wanna take away his life
I don't wanna be a murderer

I feel it in the air as I'm doing my hair
Preparing for another date
A kiss up on my cheek, he's here reluctantly
As if I'm gonna be out late

I say I won't be long just hanging with the girls
A lie I didn't have to tell
Because we both know where I'm about to go
And we know it very well

?Cause I know that he knows I'm unfaithful
And it kills him inside
To know that I am happy with some other guy
I can see him dying

I don't wanna do this anymore
I don't wanna be the reason why
Every time I walk out the door
I see him die a little more inside

I don't wanna hurt him anymore
I don't wanna take away his life
I don't wanna be a murderer

Our love, his trust
I might as well take a gun
And put it to his head
Get it over with
I don't wanna do this
Anymore, anymore

And I don't wanna do this anymore
I don't wanna be the reason why
And every time I walk out the door
I see him die a little more inside

And I don't wanna hurt him anymore
I don't wanna take away his life
I don't wanna be a murderer
A murderer, no no no
Yeah



Lyrics to Rehab :
(feat. Justin Timberlake, Timbaland)

[Verse 1:]
Baby, baby
When we first met
I never felt something so strong
You were like my lover
And my best friend
All wrapped into one
With a ribbon on it
And all of a sudden
When you left
I didn't know how to follow
It's like a shot
That spun me around
And now my heart left
I feel so empty and hollow

[Pre Chorus:]
And I'll never give myself to another
The way I gave it to you
Don't even recognize
The ways you hit me
Do you?
It's gonna take a miracle to bring me back
And you're the one to blame

[Chorus:]
And now I feel like, oh
You're the reason
Why I'm thinking
I don't wanna smoke all
These cigarettes no more
I guess this is what I get
For wishful thinking
Should've never let you into my door
Next time you wanna go on and leave
I should just let you go on and do it
It's not usual like how I'll leave
It's like I checked into rehab
Baby you're my decease
It's like I checked into rehab
Baby you're my decease
I gotta check into rehab
'Cause baby you're my decease
I gotta check into rehab
'Cause baby you're my decease

[Verse 2:]
Damn,
Ain't it crazy
When your love slams?
You'll do anything
For the one you love
'Cause anytime
That you needed me
I'd be there
It's like
You were my favorite drug
The only problem is
That you was using me
In a different way
That I was using you
But now that I know
That it's not meant to be
You gotta go
I gotta win myself over you


You have my heart
And we'll never be worlds apart
Maybe in magazines
But you'll still be my star

Baby ?cause in the dark
You can't see shiny cars
And that's when you need me there
With you I'll always share
Because

When the sun shines, we?ll shine together
Told you I'll be here forever
Said I'll always be a friend
Took an oath, I'ma stick it out till the end

Now that it's raining more than ever
Know that we'll still have each other
You can stand under my umbrella
You can stand under my umbrella

(Ella ella, eh eh eh)
Under my umbrella
(Ella ella, eh eh eh)
Under my umbrella
(Ella ella, eh eh eh)
Under my umbrella
(Ella ella, eh eh eh, eh eh eh)

These fancy things, will never come in between
You're part of my entity, here for infinity
When the war has took it's part
When the world has dealt it's cards
If the hand is hard, together we'll mend your heart
Because

When the sun shines, we?ll shine together
Told you I'll be here forever
Said I'll always be a friend
Took an oath, I'ma stick it out till the end

Now that it's raining more than ever
Know that we'll still have each other
You can stand under my umbrella
You can stand under my umbrella

(Ella ella, eh eh eh)
Under my umbrella
(Ella ella, eh eh eh)
Under my umbrella
(Ella ella, eh eh eh)
Under my umbrella
(Ella ella, eh eh eh, eh eh eh)

You can run into my arms
It's okay don't be alarmed
Come here to me
There's no distance in between our love

So go on and let the rain pour
I'll be all you need and more
Because

When the sun shines, we?ll shine together
Told you I'll be here forever
Said I'll always be a friend
Took an oath, I'ma stick it out till the end

Now that it's raining more than ever
Know that we'll still have each other
You can stand under my umbrella
You can stand under my umbrella

(Ella ella, eh eh eh)
Under my umbrella
(Ella ella, eh eh eh)
Under my umbrella
(Ella ella, eh eh eh)
Under my umbrella
(Ella ella, eh eh eh, eh eh eh)

It's raining
Ooh baby it's raining
Baby come here to me
Come here to me

It's raining
Ooh baby it's raining
You can always come here to me
Come here to me

It's pouring rain
It's pouring rain
Come here to me
Come here to me

---
Bu forumun müsaadesi var:
Bu forumdaki mesajlara cevap
veremezsiniz