1
sayfadaki
1
sayfası •
Paylaş
•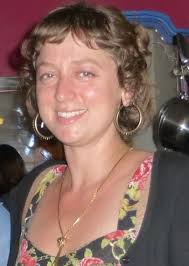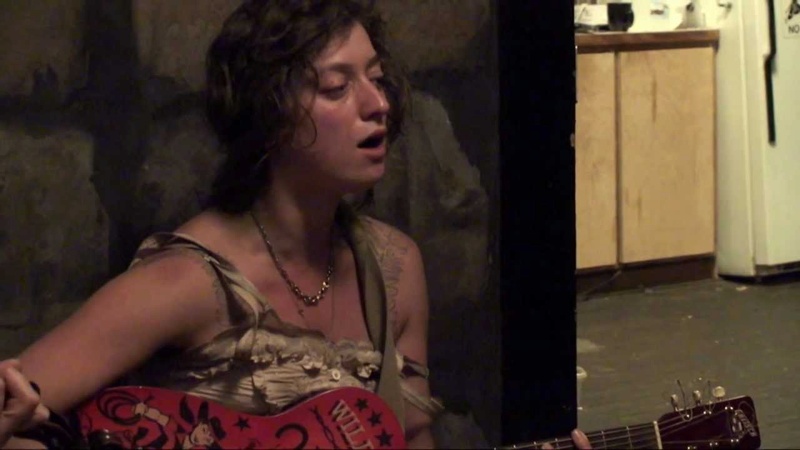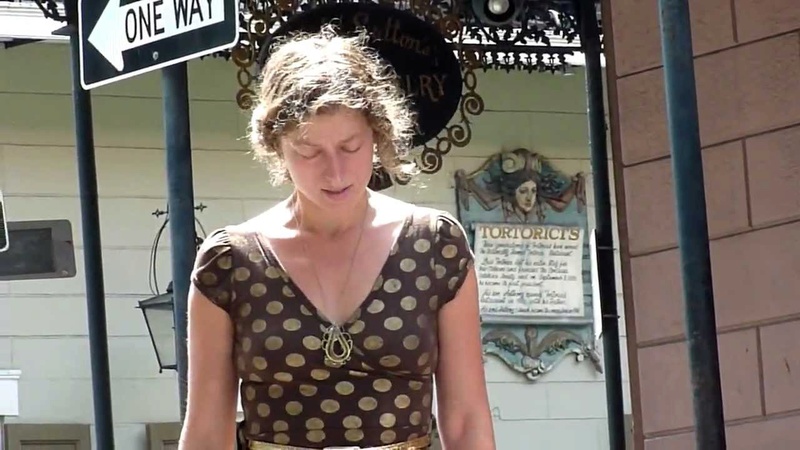 Erika Lewis has an exceptional voice and style of singing that is all her own. Her interpretations of the classic blues are so rich of finesse and beauty, and touch the listener deeply. Originally from upstate New York, Erika began singing the blues and jazz in 2007 on the streets of Europe, while on tour with the Cyclown Cirkus, a bike powered musical sideshow of sorts. It was there that she and Shaye Cohn began playing music together. Erika moved to New Orleans after Hurricane Katrina, and is performing there also with the band Tuba Skinny. She has appeared on Festivals in the US, Europe and Australia.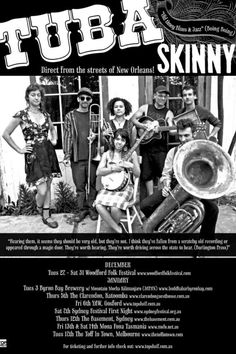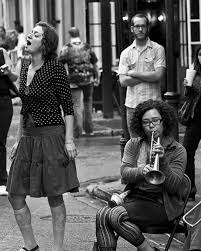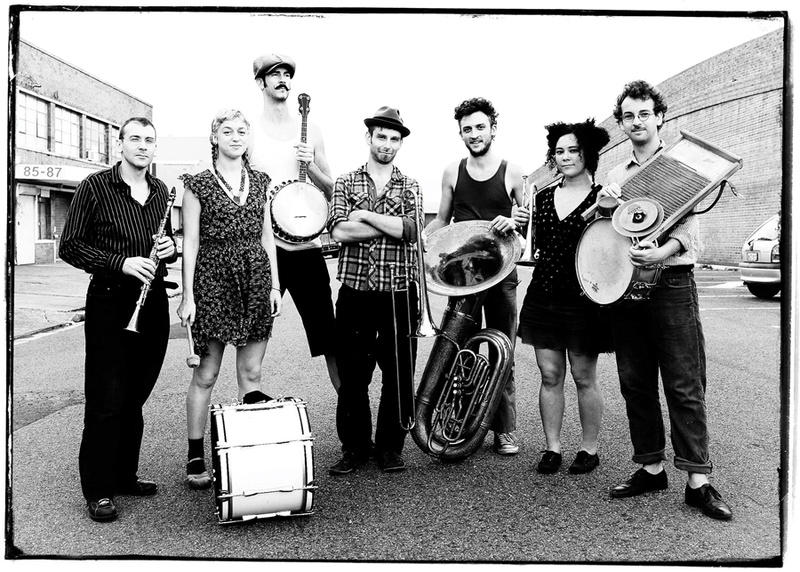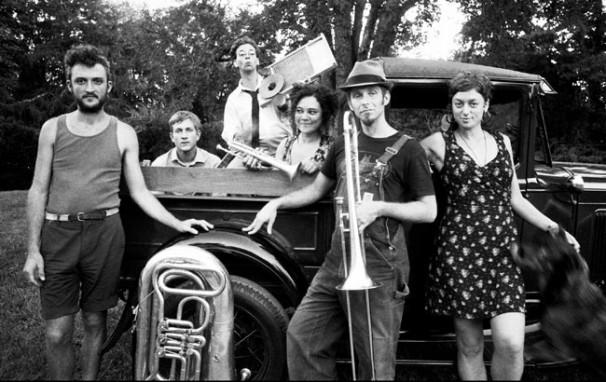 Tuba Skinny is a New Orleans traditional jazz band which formed in 2009. Their home is New Orleans, Louisiana. Tuba Skinny's ensemble includes tuba, trombone, cornet, tenor banjo, guitar, vocals, washboard, and clarinet, and is inspired by the early jazz and blues music of the 1920s and 1930s. The band has performed on streets and stages around the world, including music festivals in Mexico, Sweden, Australia, Italy, France, Switzerland and Spain.
Offbeat Magazine awarded their album Owl Call Blues recognition as the best traditional jazz album of the year in 2014.[2] This award is given only to Louisiana musicians, and was first established in 1994.
The band's name is a tribute to the tuba player Anthony Lacen who was better known as Tuba Fats. He was a founding member of the Dirty Dozen Brass Band, one of New Orleans' most prominent brass rhythm bands. He died in 2004.
Blue Chime Stomp (2016)
Owl Call Blues (2014)
Pyramid Strut (2014)
Rag Band (2012)
Garbage Man (2011)
Six Feet Down (2010)
Tuba Skinny (2009)
Tuba Skinny also appears on:
Miss Fisher's Murder Mysteries: Music From the Second Series (2013)
Membership
Although the band's members have changed slightly from their début in 2009, their ensemble in 2015 included the following musicians.
Todd Burdick - Tuba
Erika Lewis - Vocals & Drum
Barnabus Jones - Trombone, Banjo, Fiddle, Guitar, & Vocals
Robin Rapuzzi - Washboard drum set
Shaye Cohn (granddaughter of Al Cohn) - Cornet, Fiddle, Piano, Accordion, Banjo, Spoons
Gregory Sherman - Guitar & Harmonica
Max Bien-Kahn - Guitar
Craig Flory - Clarinet & Saxophone
Jason Lawrence - Banjo/Guitar
John Doyle - Clarinet
Repertoirer
Their material, while it includes some original material they have composed, is drawn from the lesser known compositions of the early jazz era. Their repertoire has been documented by their honorary archivist to include over 300 songs. He has praised their selection of deserving tunes, and selected the following as being especially noteworthy: New Orleans Bump, You Can Have My Husband, Jackson Stomp, Deep Henderson, Banjoreno, Treasures Untold, Russian Rag, Oriental Strut, Minor Drag, Michigander Blues, In Harlem's Araby, Me and My Chauffeur, A Jazz Battle, Droppin' Shucks, Fourth Street Mess Around, and Carpet Alley Breakdown.
The singers and composers whose material they favor include Jelly Roll Morton, Lucille Bogan, Victoria Spivey, Memphis Minnie, Jabbo Smith, Georgia White, Skip James, Merline Johnson, Ma Rainey, Hattie Hart, Blind Blake and Clara Smith. The bands whose material Tuba Skinny has interpreted in their own manner are The Memphis Jug Band, The Dixieland Jug Blowers and The Mississippi Mud Steppers.
Musical Style
Their music has been praised by music critics for its originality and technical competence. One review of their 2014 performance at the Melbourne Music Festival captured the quality of their music well.
Musically, Tuba Skinny mines a rich seam of traditional jazz and blues from the '20s and '30s. And, while it's evident the band treasures the sense of history evoked by these vintage tunes, the players' natural exuberance makes the music feel irresistibly alive. Erika Lewis' vocals have a wonderfully earthy quality, her phrases often pulling behind the beat with a languid, world-weary drawl. On the instrumental numbers, Cohn's cornet outlined the melody and also engaged in spirited three-way conversations with Barnabus Jones' trombone and Jon Doyle's agile clarinet. Washboard player Robin Rapuzzi frolicked on the sidelines, his rhythmic explorations as captivating to watch as they were to listen to – even when the band was temporarily upstaged by a troupe of swing dancers, who launched into an athletic routine peppered with break-out solos and acrobatic air steps, offering a physical manifestation of the joy Tuba Skinny seem to bring with them wherever they go.
"Erika, Norbert & Shaye", indeed a very special trio, playing authentic blues from the 20s, 30s and 40s with Vocal, Trumpet and Piano, inspired among others, by Bessie Smith, Ma Rainey, Merline Johnson and Louis Armstrong.
Founded in October 2010, while playing informally together at the Spotted Cat Music Club on Frenchmen Street in New Orleans. On that occasion, there was such an instant magic in the music and in the way they played together, that it was calling to be recorded, resulting in their first CD.
Soon after, they started performing in New Orleans Clubs, and also appearing on Jazz festivals in Europe, as part of the musical package "Night On Frenchen Street".
When performing together, their musical lines are weaving effortlessly into a beautiful picture of sound. Again and again, audiences keep calling it "magical".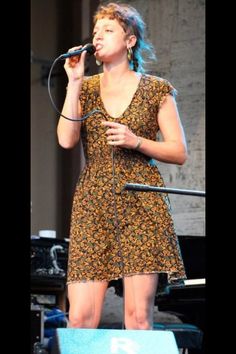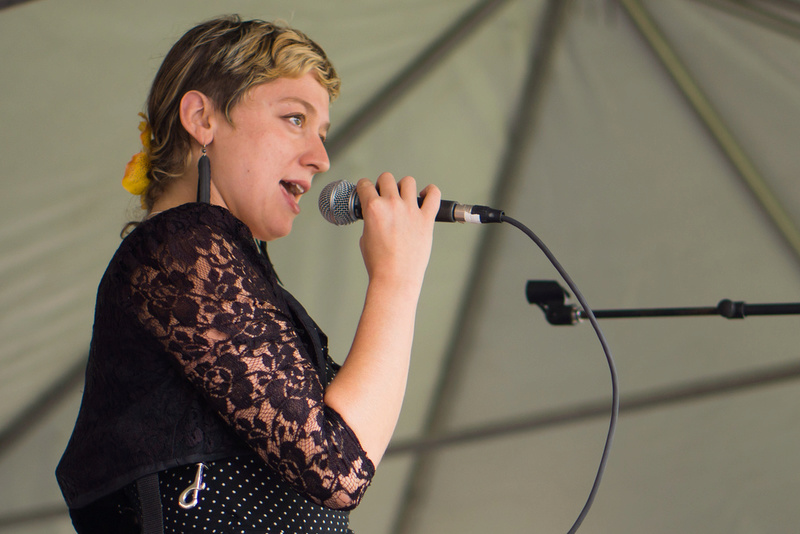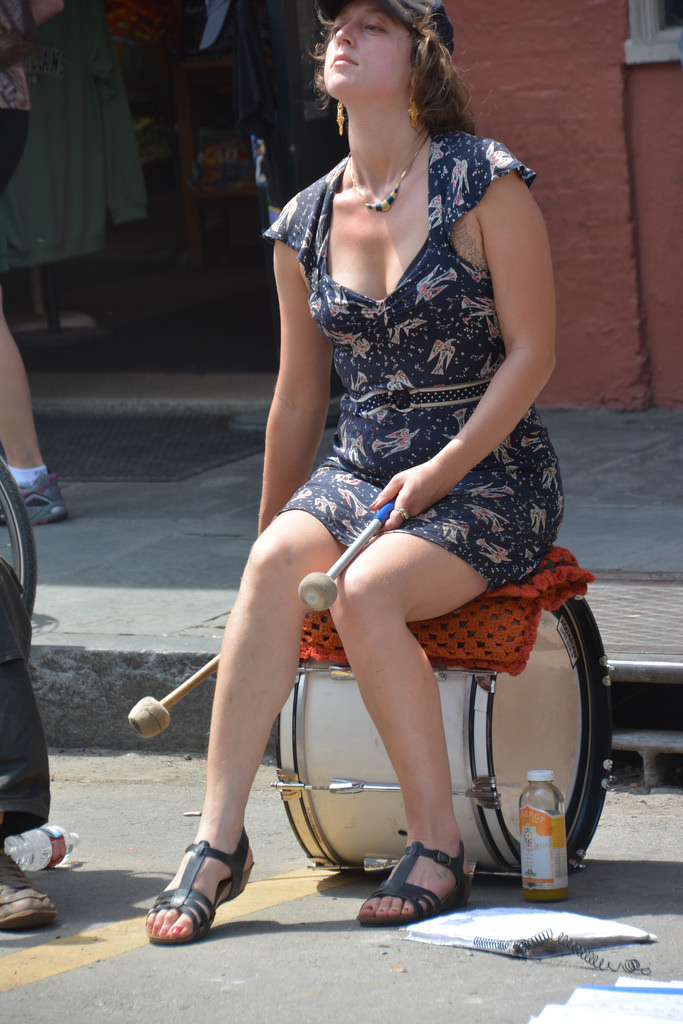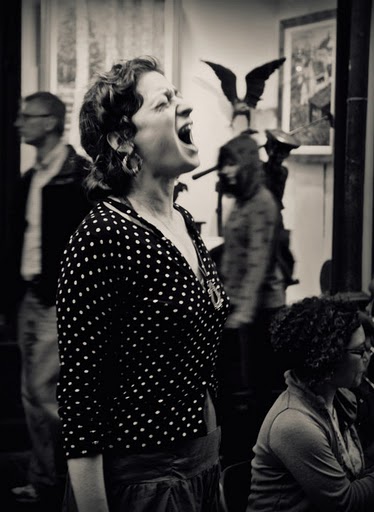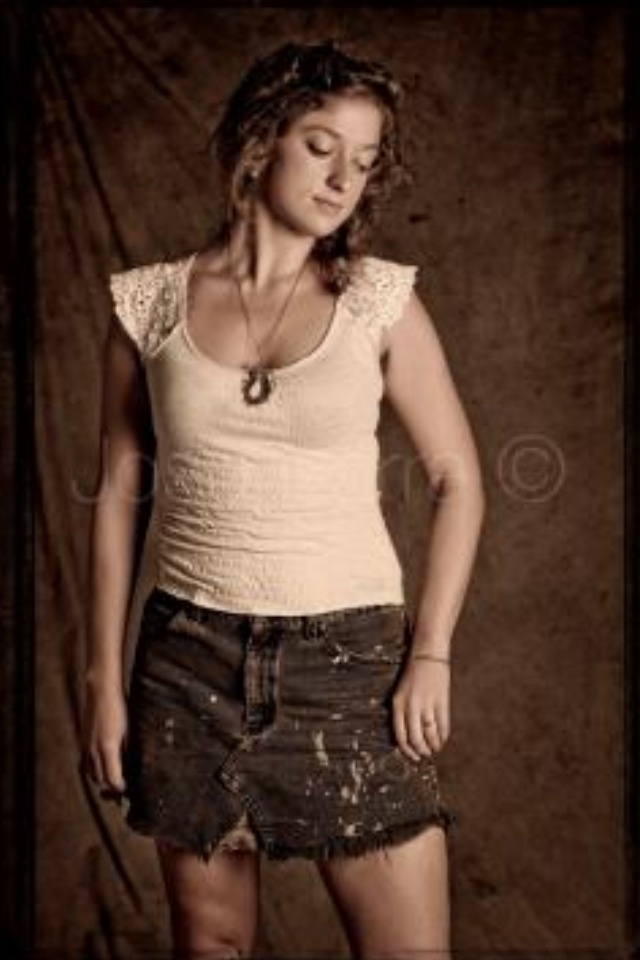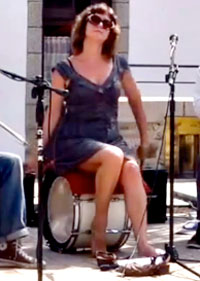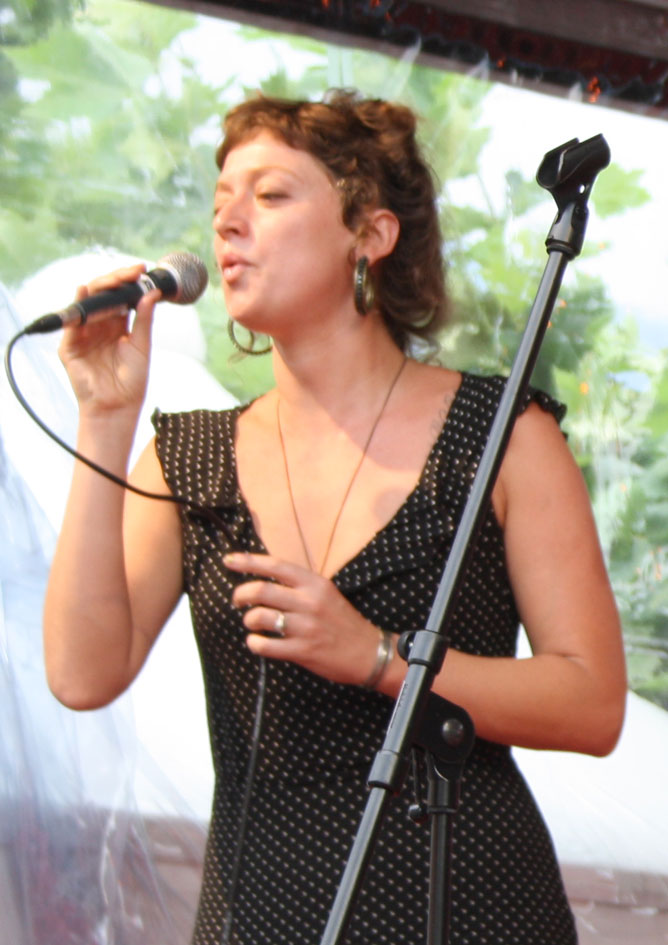 Admin




Mesaj Sayısı

: 2411


Kayıt tarihi

: 01/04/08




---
Bu forumun müsaadesi var:
Bu forumdaki mesajlara cevap
veremezsiniz