1
sayfadaki
1
sayfası •
Paylaş
•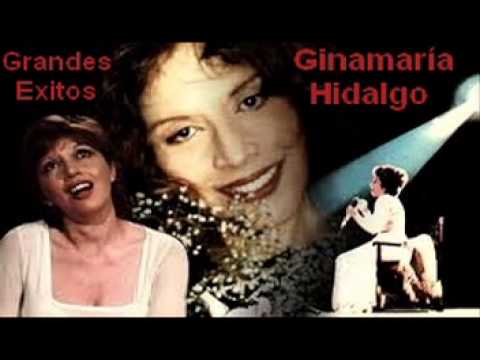 Ginamaría Hidalgo ( Buenos Aires , Argentina , 23 of August 1927 - October of February of 2004 ) was a Argentinean singer whose record voice was lyrical-light soprano.
Hidalgo was the daughter of a Castilian father and Portuguese mother. From an early age, she demonstrated conditions for music, singing, ballet, scenic art and letters. She integrated the cast of vocational theatre, studied ballet and participated in numerous Dance Festivals at the same time that she realized the race of the Magisterium and obtained its diploma at 17 years old. She left Argentina and obtained a scholarship in New York at the Julliard School of Music where she was heard singing Andres Segovia , who became her mentor and support until Ginamaria obtained the scholarship of singing studies in Santiago de Compostela , Spain , granted by the Spanish government through the Ministry of Foreign Affairs and Worship. After Santiago, where she was heard by Don Joaquin Rodrigo, Victoria de los Angeles, and Segovia herself, Ginamaria traveled to Madrid and was placed under the tutelage of Carlotha Dahamen Chao, a prominent diva and singing teacher with whom Ginamaria gained the knowledge of A-level singing school that was always praised throughout her career by critics of the world.
Career[edit]
Before returning to Buenos Aires, Ginamaria auditioned for The Los Angeles Opera under the direction of Henry Lewis and sang the role of Zerlina in the production of "Don Giovanni" by Mozart that was staged at the Pavilion of the Music Center of the city of Los Angeles in California. Due to her work as an actress in Hollywood, Ginamaria had the opportunity to do a concert in Taormina, during the summer season that coincides with the city's Film Festival. There, Ginamaría interpreted a recital of music with diverse styles receiving from the Italian critic words of great respect and admiration. Back in California, she was part of a film: "My gun is Quick", directed by the famous Victor Seville , an English director who became fond of Ginamaria. She had the opportunity to play the role of a dancer girl from a "saloon" And in a moment of the history, Ginamaria interpreted a very suggestive dance making that was well managed and at this point of her career, she was able to demonstrate her talents both as a dancer, as well as an actress. At the same time and constantly in his mind and heart he heard the words of his beloved teacher Carlota and Master Segovia who, on the other hand, had put much faith and great hopes in the race of the song of Ginamaría.
Later in her career, she chose to sing and so she arrived in Buenos Aires where she made her debut before the Argentinean public in the role of Violeta in "La Traviata" high level production, directed by Tito Capobianco, in a cycle of Channel 9 where they took "Tosca" with the participation of Richard Tucker, the famous American tenor, the intervention of the Russian Ballet of Monte Carlo and Classical Theatre. In her company was Carlos Cosutta, lyrical tenor of extensive race in Europe. In 1952, she appeared in the Argentinan film "The crossroads" directed by Leopoldo Torres Ríos . She played varying roles in "The Tales of Hoffman" of Offenbach, with Roberto Kinsky as Director, Olimpya, the famous doll in the first act, characterized by her articulate techniques of coloratura, and in the third act, Antonia, the dramatic and lyrical girl, in total contrast with the heroine previously mentioned. In "Madama Butterfly" of Puccini, she represented the roll of Cio-Cio San. He sang in the South American debut of "Il Campanello", and in opera "The Secret of Susana" by Wolf Ferrari. All these events were performed at the Teatro Argentino in La Plata, capital city of the Province of Buenos Aires, and Second Coliseum in the country. At the same time, she managed to appear on television in various musical programs until she was given her own program, "Las Noches de Ginamaria", which originated in "Las 4 Noches" to become 48 Nights for more than two consecutive years. They were television shows of enormous variety with the interpretation of "The Wizard of Oz" (for example) "My Beautiful Lady", "Pulgarcito", "Una noche en Brasil", another in New Orleans, "El Submarino Amarillo" The Thousand and One Nights, "and" Pinochio." She was awarded with all the prizes of the moment among which stand out the "Silver Cross" of the Squiú Semanario, 2 "Martin Fierros" awarded by APTRA (Association of Radio and TV journalists Argentina), and "Bamba de Oro" For 2 years. He also received the prizes "Cluster of Grapes", "Monument to the Flag", and "Gardel de Oro". She also began to publish his LPs (long albums) that reached millionaire sales, being recognized by the Institute of Public Opinion for 2 consecutive years as "The best in music and the disc" and as "Vital element for the Argentine music."
She gave a Beneficial Recital at Teatro Colon in Buenos Aires, and 2 presentations at the "Luna Park" with the attendance of more than 20 thousand people. She traveled to Peru, Venezuela, Colombia, Mexico, Uruguay, Paraguay, Panama, Berlin, Rome, Sicily, Portugal, Carnegie Hall in New York and 16 theatres throughout Japan, which presented her with awards and honors.
She was called from Washington DC to sing to his Holiness Pope John Paul II, during his visit to the OAS (Organization of American States). Her program "Las Noches de Ginamaria" took part in Cannes on the occasion of the annual presentation of Television of the whole World, receiving Special Mention. She was called by the President of Peru on the occasion of the Festival to benefit the children of that country and from Lima was invited to make a special for Television in Machu-Pichu. She was invited also to sing at the New Year's Eve Festival at the Palacio de Santo Domingo, Dominican Republic, invited by her President, Don Joaquín Balaguer, to the full benefit of her country's childhood. She achieved exceptional levels in the sale of her discography with a Gold Records Grant. This prize was given with a million sales of each song, counting on a record production of more than 30 recordings. Many Foundations of Public Good and Charity bear their name and in various Institutes of Education of Argentina has a bronze plaque with the name of Ginamaria Hidalgo in homage and recognition to the artist, as well as Homes of Elders, and various Cultural Foundations. Ginamaria collaborated in recitals at large open-air venues of La Reforma in Mexico, Plaza Bolivar in Caracas, popular concerts in Lima and Arequipa, Peru. Also, she participated in festivals of Viña del Mar, Chile, Montevideo, Maldonado, Punta del Este and Uruguay. Her first autobiographical book "Argentino, I am also Argentine" was published during the military Dictatorship and was removed from sale before the prohibition on the part of the Argentine government of that time. A few years ago, this book reappeared in the New York Public Library, to the surprise and joy of Ginamaria. Ginamaría released her penultimate album "Ginamaria Hidalgo, Live in Puerto Rico" Volume 2, which is now on sale through the Internet. She also prepared other editions of various titles of his literary work and continued, until almost the last moment of her life. Likewise, Ginamaría was involved in the elaboration of her World Wide Web page with literary material, in both Spanish and English, as well as her future discography, in order to achieve the worldwide diffusion she deserved. This woman was dedicated to her vocation, in the service of her art, in the full consciousness of Humanity and Love. Ginamaría hoped to be able to realize even when they seemed to be out of reach, diverse projects that would involve a totally humanitarian and solidarity.
Personal Life
Her love life was marked by attempts to find the love since in 1954 when she got married in the United States to Emmet Walter Wendt, a test pilot of the air force of that country, with whom he had his only son, Jean Paul, who over the years gave them grandchildren.
Then came she became romantically involved with an Italian industrialist and another time with the composer Acho Manzi and a marriage in 1969, in New York, with the Argentine biochemist Juan Jose Olart, who separated soon after. In 1976, she divorced American Bruce William Joseph Graham.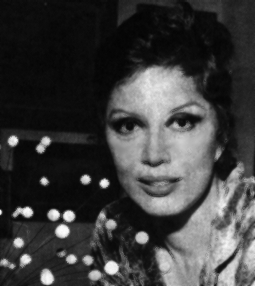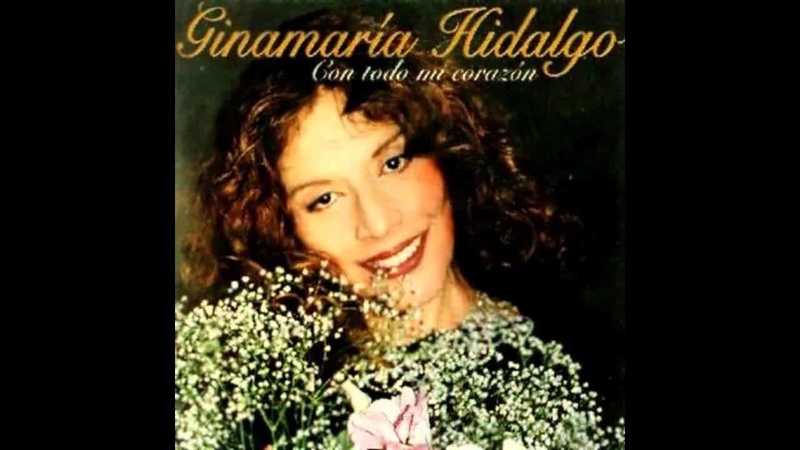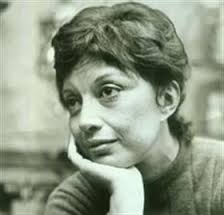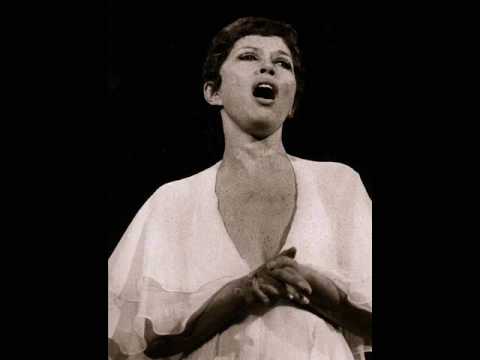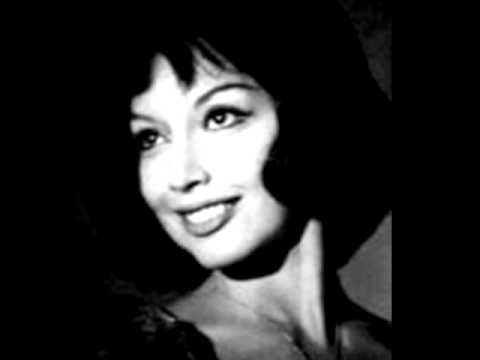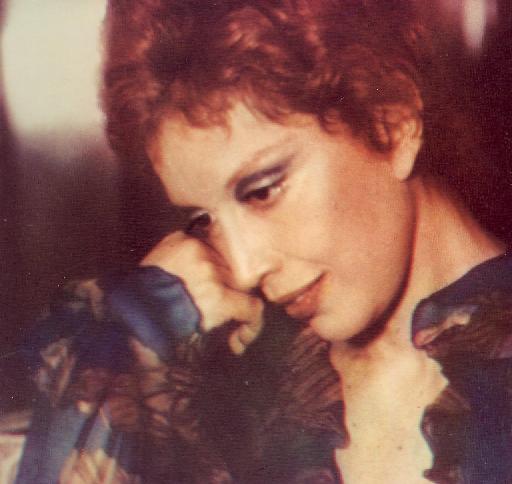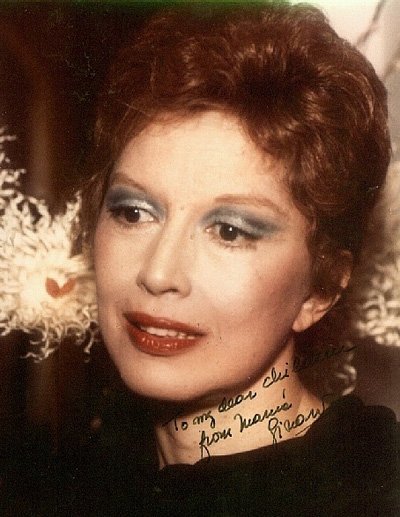 Admin




Mesaj Sayısı

: 2411


Kayıt tarihi

: 01/04/08




---
Bu forumun müsaadesi var:
Bu forumdaki mesajlara cevap
veremezsiniz