1
sayfadaki
1
sayfası •
Paylaş
•

Misty Copeland (born September 10, 1982) is an author, entertainer, and American ballet dancer for American Ballet Theatre (ABT), one of the three leading classical ballet companies in the United States (along with New York City Ballet and San Francisco Ballet).She is the fourth African-American soloist, and the first in two decades with ABT, where she has endured the cultural pressure associated with this role.
Copeland is considered a prodigy who rose to stardom despite not starting ballet until the age of 13. By age 15, Copeland's mother and ballet teachers, who were serving as her custodial guardians, fought a custody battle over her. Meanwhile, Copeland, who was already an award-winning dancer, was fielding professional offers. The 1998 legal proceedings involved filings for emancipation by Copeland and restraining orders by her mother. Both sides dropped legal proceedings, and Copeland moved home to begin studying under a new teacher who was a former ABT member.
In 1997, Copeland won the Los Angeles Music Center Spotlight Award as the best dancer in Southern California. After two summer workshops with the ABT, she became a member of the Studio Company in 2000, a member of the corps de ballet in 2001, and a soloist in 2007. Stylistically, she is considered a classical ballet dancer. As a soloist since the autumn of 2007, she has been described as having matured into a more contemporary and sophisticated dancer
Early Life
Copeland was born in Kansas City, Missouri, and raised in the San Pedro community of Los Angeles, California. She is of African American, German American and Italian American descent. Copeland is the youngest of Sylvia DelaCerna's four children from her second marriage. Copeland's siblings from that marriage are Erica Stephanie Copeland, Douglas Copeland Jr., and Christopher Ryan Copeland. She also has two younger half-siblings, Lindsey Monique Brown (a former track star at Chico State University) and Cameron Koa DelaCerna, one each from her mother's third and fourth marriage. Copeland did not see her father, Doug Copeland, between the ages of two and twenty-two. DelaCerna, a former Kansas City Chiefs cheerleader, had studied dance. She is a trained Medical Assistant, but worked mostly in sales. DelaCerna is biracial (Italian and African-American) and adopted by African-American parents.
Between the ages of three and seven Copeland lived in Bellflower, California, with her mother and her mother's third husband Harold Brown, a Santa Fe Railroad sales executive. The family moved to San Pedro where Sylvia eventually married her fourth husband, radiologist Robert DelaCerna, and where Misty attended Point Fermin Elementary School. When she was seven, Copeland saw Nadia on Lifetime and suddenly Nadia Comăneci was her new role model. At age eleven, she found her first creative outlet at a Boys & Girls Club wood shop class. Copeland never studied ballet or gymnastics formally until her teenage years. However, she did enjoy choreographing flips and dance moves to Mariah Carey songs in her youth. Following in the footsteps of her older sister Erica who had starred on the Dana Middle School drill team that won statewide competitions, Copeland became captain of the Dana drill team. Copeland's natural presence and skill came to the attention of her classically trained Dana drill team coach, Elizabeth Cantine, in San Pedro. She was first introduced to ballet in classes at her local Boys & Girls Club by Cynthia Bradley, who was a friend of Cantine's. DelaCerna allowed Copeland to go to the club after school until the workday ended and Bradley, a former working dancer with companies in San Diego, Virginia and Kentucky, taught a free ballet class there once a week. Bradley invited Copeland to attend class at the small local ballet school, San Pedro Dance Center. However, Copeland initially declined the offer because her mother did not have a car, was working 12–14 hours a day, and her oldest sister Erica was working two jobs. Copeland began her ballet studies at the age of 13 at the San Pedro Dance Center when Cynthia Bradley began picking her up from school.During her first year of middle school the family left Robert. After living with various boyfriends of her mother, the family, moved to the Sunset Inn in Gardena, California. Soon, DelaCerna told Copeland that she would have to give up ballet. However, Bradley wanted Copeland to continue and offered to host her, to which DelaCerna agreed so Misty could pursue her dream. Eventually, they signed a management contract as well as a life-story contract. She spent the weekdays with the Bradleys near the coast and the weekends at home with her mother, a two-hour bus ride away. By the age of fourteen, Copeland was the winner of a national ballet contest and won her first solo role.
The Bradleys introduced Copeland to books and videos about ballet. When she got to see Paloma Herrera perform at the Dorothy Chandler Pavilion, Copeland began to idolize her as much as she did Mariah Carey. After three months of study Copeland was en pointe.The media first noticed Copeland when she drew 2,000 patrons per show as she performed as Clara in the The Nutcracker after only eight months of study. A larger role in Don Quixote and a featured role in The Chocolate Nutcracker, an African American version of the tale that was narrated by Debbie Allen, soon followed.
The summer before her fifteenth birthday, Copeland and Bradley decided to pursue homeschooling to free up time for dance. At fifteen years old, Copeland won first place in the Los Angeles Music Center Spotlight Awards. The competition was held at the Chandler Pavilion on March 24, 1998, and Copeland said it was the first time she ever battled nervousness. The winners received scholarships between $500 and $2500. Copeland's victory in the 10th annual contest among gifted high school students in Southern California[26] secured her recognition by the Los Angeles Times as the best young dancer in the Greater Los Angeles Area.
Copeland studied at the San Francisco Ballet School after winning the Spotlight award. While training with Bradley, she selected the workshop with the San Francisco Ballet over offers from the Joffrey Ballet, American Ballet Theatre, Dance Theater of Harlem and Pacific Northwest Ballet.Of the programs she auditioned for, only the New York City Ballet declined to make her an offer. During the six week workshop, Copeland was placed in the most advanced classes. She was under full tuition plus expenses scholarship at the San Francisco Ballet summer workshop. At the end of the workshop, she received one of the few offers to continue as a full-time student at the school, but with encouragement from her mother to return home and from Bradley to return to the personal attention the Bradley family offered, she declined with visions of a subsequent summer with ABT. She returned home to controversy as her family resented the Bradley's influence. They asked Copeland to resume her residence with them, resume study at San Pedro High School and sought Cantine's advice on finding a new ballet school. Soon she began her junior year at San Pedro and her ballet studies with former ABT dancer Diane Lauridsen of Torrance's South Bay Ballet at the Lauridsen Ballet Center. As a student, Copeland had a 3.8/4.0 GPA through her junior year of high school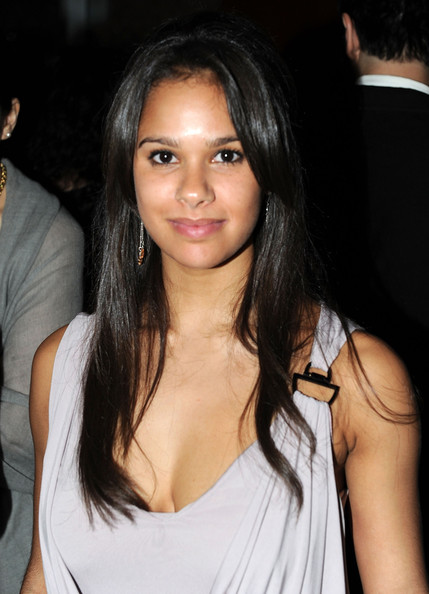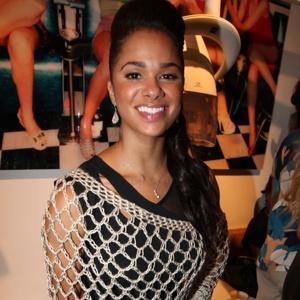 Admin




Mesaj Sayısı

: 2411


Kayıt tarihi

: 01/04/08




---
Bu forumun müsaadesi var:
Bu forumdaki mesajlara cevap
verebilirsiniz