1
sayfadaki
1
sayfası •
Paylaş
•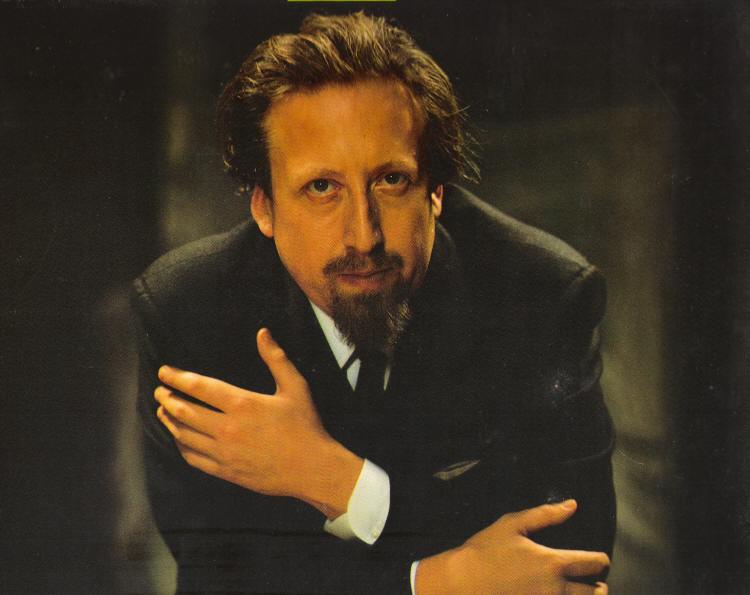 Lazar Naumovich Berman (Russian: Лазарь Наумович Берман, Lazarʹ Naumovič Berman; February 26, 1930 – February 6, 2005) was a Soviet Russian classical pianist. As a technician, Berman was extraordinary in terms of sheer evenness, control, and rhythmic panache, yet he always channeled his considerable craft toward musical ends.
Biography
Berman was born to Jewish parents in Leningrad. His mother, Anna Lazarevna Makhover, had played the piano herself until ear problems stopped her. She introduced the boy to the piano, and he entered his first competition at the age of three, and recorded a Mozart fantasia and a mazurka that he had composed himself at the age of seven, before he could even read music. Emil Gilels described him as a "phenomenon of the musical world". When Lazar was nine, the family moved to Moscow so that he could study with Aleksandr Goldenweiser at the Conservatoire, as well as Sviatoslav Richter, Vladimir Sofronitsky and Maria Yudina. The next year he made his formal debut playing Mozart's Piano Concerto No. 25 with the Moscow Philharmonic Orchestra. In 1941, students, pupils and parents were evacuated to Kuibishev, a city on the Volga, because of World War II. Living conditions were so poor that his mother had to cut the fingers from a pair of gloves to allow him to continue to practise without freezing his hands.
Berman refused to play Chopin, explaining that "Of course I used to play him, but many years ago I entered for a Chopin competition in Warsaw and I did not qualify. It was a tremendous blow to my pride, and I vowed that I would never play him again." His playing of Chopin, however, is well documented, in both a concert film and a DGG recording of the polonaises from the 1970s.
He subsequently began to acquire a small international visibility. At the age of 12 he played Franz Liszt's La campanella to a British audience over the radio; in 1956 he won a prize at the Queen Elisabeth Music Competition in Belgium, with Vladimir Ashkenazy; and in 1958, he performed in London and recorded for Saga records.
Although he was known to international music aficionados who had heard the occasional recording on the Russian Melodiya record label, as well as those who visited the Soviet Union, he was not generally well known outside Russia before his 1975 American tour, organised by the impresario Jacques Leiser. His now legendary New York debut at the 92 Street Y, where he played Liszt's Transcendental Etudes, struck the music world like lightning. He became an overnight sensation. Before that, he had been generally restricted to the Soviet concert circuit, playing on old and decrepit pianos to audiences of varied degrees of interest. Invitations to tour outside the Soviet Union were ignored by the Soviet state concert agency, Gosconcert. He lived in a tiny two-room apartment in Moscow, with a grand piano occupying an entire room. But after his 1975 tour, he was immediately in great demand, with Deutsche Grammophon, EMI, and CBS vying to record him. He recorded the Tchaikovsky First Piano Concerto with Herbert von Karajan, as well as broadcasting it on international television with Antal Doráti, to mark United Nations Day in 1976. His recordings with Claudio Abbado conducting (particularly the works of Rachmaninoff) are still in high demand.
Most of his British appearances came in the late 1970s and early 1980s. In December 1976, he performed music by Sergei Prokofiev and Franz Liszt at the Royal Festival Hall, in 1978 he played Liszt's A major concerto with Klaus Tennstedt and the London Symphony Orchestra, and in 1984 he played Tchaikovsky's first Piano Concerto with Sir John Pritchard at the Proms.
The Soviet authorities even then intermittently restricted his international travels; in 1980 his scheduled appearance at the Llandaff Festival had to be cancelled. It was at that time when after a trip to the West, American literature banned in the Soviet Union was found in his luggage by the KGB watchdogs. As the result, his name was black-listed, and his career was black-flagged by the Soviet authorities. His being Jewish only aggravated the issue (in the Soviet Union, Jews were considered potential dissidents and suspected of wishing to flee the country.) The frequency of this interference declined, however, as the Soviet Union entered the last phase of its existence, and he finally left Russia for Italy in 1990, settling in Florence in 1995.
Lazar Berman died in 2005, survived by his third wife, Valentina Sedova, also a pianist, whom he had married in 1968, and a son, the talented violinist and conductor Pavel Berman. His students included Sonya Bach, noted Italian pianist Maurizio Baglini, Vardan Mamikonian and Victor Chestopal.
Recently, his memoirs were published in German and in Russian. The book is titled "The Years of Peregrination: Reveries of a Pianist."
Admin




Mesaj Sayısı

: 2411


Kayıt tarihi

: 01/04/08



This is perhaps the best recording of the Liszt sonata by Lazar Berman. The performance was given at the 1977 Beethovenfest in Bonn.



Admin




Mesaj Sayısı

: 2411


Kayıt tarihi

: 01/04/08




---
Bu forumun müsaadesi var:
Bu forumdaki mesajlara cevap
veremezsiniz