1
sayfadaki
1
sayfası •
Paylaş
•

ZEE AVI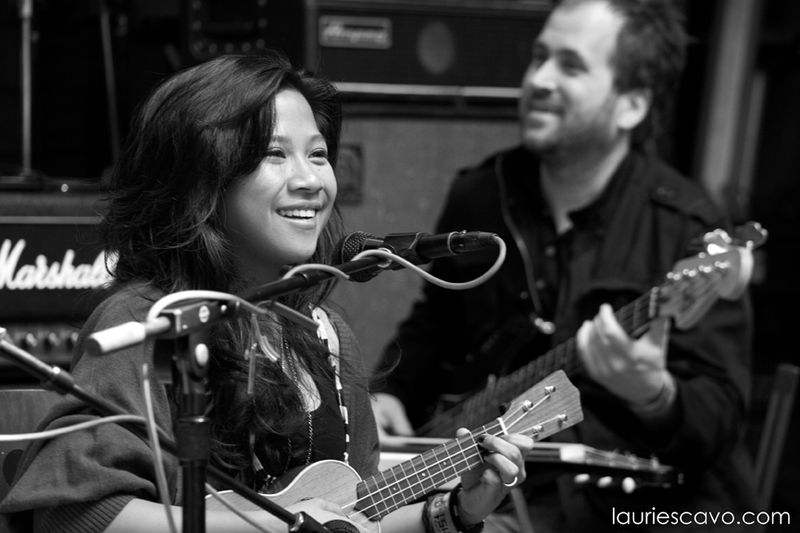 Zee Avi (left) performing in 2009
Background information
Birth name Izyan Alirahman
Also known as KokoKaina
Born 1985
Miri, Sarawak, Malaysia
Origin Sarawak, Malaysia
Genres Acoustic, indie pop, folk
Occupations Singer-songwriter, musician
Instruments Vocals, acoustic guitar, ukulele
Labels Monotone Label/Brushfire
Website
http://www.zeeavi.com/
Zee Avi (born Izyan Alirahman, also known as KokoKaina; b. 1985) is a Malaysian singer-songwriter, guitarist, and ukulele player. She was born in Miri, Sarawak, Malaysia. She moved to Kuala Lumpur when she was 12. She studied fashion design at American InterContinental University in London.
In September 2007 Avi posted a video of her first song on YouTube for one of her friends who had missed her first performance in Kuala Lumpur. The friend convinced Avi to leave the video online even after he had seen it, and soon she received positive feedback. This inspired her to put more videos on YouTube. After being featured on the main page of YouTube, she was discovered by Patrick Keeler of The Raconteurs, who passed the link to Ian Montone, the manager of The White Stripes, The Shins, The Raconteurs, and others. Montone passed her music on to Emmett Malloy, who signed her to Brushfire Records, a record company which is partly owned by Jack Johnson. Her song "No Christmas For Me" is featured on Brushfire Records's 2008 Christmas album This Warm December: A Brushfire Holiday. Her single "Bitter Heart" was first to become available on the US iTunes store, and her full self-titled debut album was released on May 19, 2009, co-produced by Brushfire Records and Ian Montone's Monotone Records. On the day of her album's release, YouTube featured her on the front page in Spotlight: Music Tuesday. From June–August 2009, she toured the United States with Pete Yorn. The final concert on her first U.S. tour was at the Music Box at the Henry Fonda Theater in Hollywood, California on August 27, 2009.
Avi's song "Monte" was featured in the second season finale of Private Practice.
Avi has recently released her debut EP, One More Time With Colors, on July 20. The four song EP includes the new never released before song "I Wish I Never" as well as three remixes of tracks from her debut album, Zee Avi.
Discography
Zee Avi (2009) Her debut album hit #130 US Billboard Hot 200 Chart and #2 US Billboard Top Heatseekers Chart, and sold 6,000 copies in the United States in its first 2 weeks of release(as of June 9, 2009) according to Nielsen SoundScan. To date, the album has sold over 300 000 units and has already reached Gold status in Taiwan, Singapore and Malaysia.
Her first single "Bitter Heart" spent 3 weeks on Japan's Top 100 Singles chart. It entered the chart at #82 and peaked at #63, where it stayed for 2 weeks. It was also featured on the second season of the 2010 NBC series Parenthood.
Music videos
"Bitter Heart" Director: Emmett Malloy | Producer: Mike Sarkissian | Director of Photography: Giles Dunning | Editor: Brenden Mendez
"Slow Hands" (live, Interpol cover) Director: Tim Wheeler | Producer: Josh Nicotra | Editor: Brenden Mendez
The song "Just You and Me" was featured in a short promotional film for Oliver Peoples' Spring 2010 campaign entitled "Les enfants s'ennuient le dimanche (The Children Are Bored on Sundays)." The film was directed by acclaimed photographer Autumn de Wilde, and starred actor Elijah Wood and singer Shirley Manson.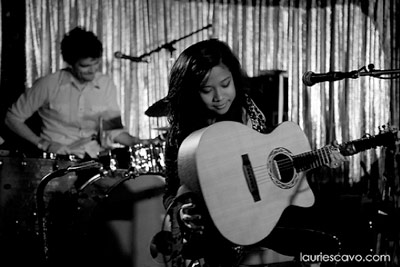 No, there won't be Christmas for me this year
For the simple reason being you're not here

There won't be eggnogs by the cozy fire
There won't be glasses of mulled wine either
There won't even be a Christmas tree
'cause you're not here to light it up with me

Oh, Santa honey, won't you bring my baby back to me?
'cause i miss him, yes, i miss him oh so dearly

I haven't sent him his Christmas card
'cause that would mean we really are apart
The Christmas stockings are as empty as my heart

I know you're away doing something good
But just this once, baby, if you could
You know you can, and you know should
'cause Christmas won't be Christmas...

without you

Two days to Christmas and i'm still waiting outside
Wishing upon a star that you'll be coming home tonight
But it was cold, it was getting late
Sadly, i crept back into bed
But then i felt a soft kiss on my cheek
I opened my eyes, and there my baby was...

with me!

My baby came back for me
Merry Christmas, baby



---
Bu forumun müsaadesi var:
Bu forumdaki mesajlara cevap
veremezsiniz