1
sayfadaki
1
sayfası •
Paylaş
•

NAOKO TERAI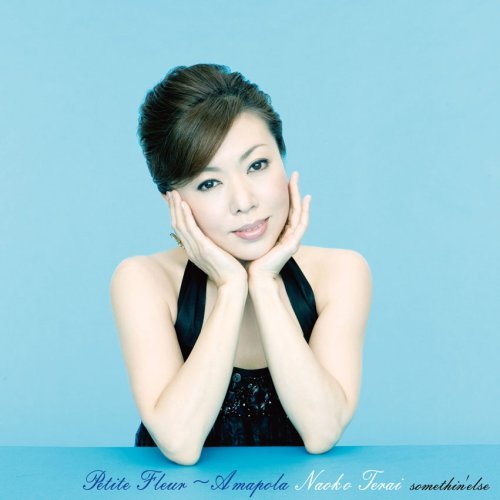 Studied violin since the age of four.Made her debut professionally in 1986.
Became widely noticed with her participation to the album by pianist Kenny Barron recorded in New York in 1995, which lead her to release her first album as the leader "Thinking of You" in 1998. Continuously releasing her 2nd album "Pure Moment" in the following year, she was chosen the best musician for Readers' Choice Awards Misc. Instruments in Swing Journal's annual poll (and still ranks at the top four years in a row).
She begins her year 2000 as the guest performer (soloist) at the New Year Concert of Kansai Philharmonic Orchestra. Here she releases one album after another beginning with her maxi single "Rhapsody In Blue", her third album "Princess T" produced by Lee Ritenour, and her first live recording album, "Live". Also, being awarded the Swing Journal New Star at the Jazz Disc Awards 2000, she makes her challenge into a new field as a music director for NHK's drama which was awarded the prize for excellence in TV programs division at the Media Arts Festival hosted by Agency for Cultural Affairs in year 2000.
Her challenge continues as she releases her first self-produced album (5th album) "All For You" with Richard Galliano as the guest performer, subsequently followed by her concert tour, "Naoko Terai All For You Tour 2001-2002" in eight major cities across the country.
She makes her joint performance with Richard Galliano again in 2002, at his commemorative concert for receiving the'Django d'or' Awards in Le Mans, France. Also, performs in the opening act for 'TOKYO JAZZ 2002' which leads her to joining the 'SUPER UNIT', collaboration with Michael Brecker, Wayne Shorter, and others with a request from Herbie Hancock. She was the first Japanese artist to specially participate in the unit.
Most recently, Naoko released her long-awaited original album, "Anthem" on February 14th, 2003.
At the inaugural Tokyo Jazz Festival in 2002, one figure stood out among the giants of pianist Herbie Hancock's Super Unit jam session. And it wasn't only for her lithe figure and bright smile. Violinist Naoko Terai's clear tones and supple yet unadorned solo work had caught the ear of producer Hancock, who invited her to perform with the Super Unit on the festival's second day after hearing her play the day before.
Hancock, it turns out, wasn't the first jazz heavyweight to be impressed with Terai. Veteran pianist Kenny Barron ran across her at a small Tokyo jazz club in 1994 and invited her on the spot to join him on a recording. "I was so taken with her playing that I mentioned to her that if the situation should ever come up, I would like to use her on something," Barron told Jazz Weekly. "Well, the situation came up. I had the record company call her in Japan and she came over. She had never been to New York before. She had never been in a recording studio before. She did very well. Now, she is a star in Japan."
While Terai's ability, looks and attitude seem to have preordained her for success, fame has only come in the last few years. The violinist in fact chose a hard road when she gave up a promising career as a classical violinist to pursue her interest in jazz back in the mid-'80s. A child prodigy, Terai had begun to play the violin at 4, appeared on TV at 6, and was winning prizes by her early teens.
But a life as a concert violinist was not in the cards. Influenced by violinists like French hot jazz stylist Stephane Grappelli, Terai traded in Mozart for Miles, debuting as a pro jazz violinist in 1986. Several years of "dues paying" followed until Barron happened across Terai, but after the chance meeting, which resulted in her participating on Barron's Things Unseen, recognition came quickly.
She issued her first album as bandleader in 1998 with Thinking of You, backing it up with a national tour. Swing Journal gave Terai its New Star prize in 2000, and the following year she released Princess T, recorded in LA under the direction of fusion guitar titan Lee Ritenour. She toured Japan with Ritenour the same year, recording the appropriately titled Live, and followed it up with her first self-produced album, All For You.
In 2002, Terai formed her own group, and at the same time she signed with Toshiba EMI for an album of original material, Anthem, released at the beginning of 2003. Keeping up a blistering pace, Terai has this month issued Jazz Waltz, which sees her exploring a range of songs based on the "oom-pah-pah" 3/4 meter characteristic of waltzes.
Including interpretations of Shostakovitch's Eastern-flavored title track and the Beatles' "I Me Mine," the album showcases a range of Terai's moods, from contemplative to playful. Her backing band contribute ably in a fairly MOR jazz vein, leaving plenty of space for Terai's elegant solos, the star of the show.

---
Bu forumun müsaadesi var:
Bu forumdaki mesajlara cevap
veremezsiniz