1
sayfadaki
1
sayfası •
Paylaş
•

Nathalie Stutzmann
From Wikipedia, the free encyclopediaJump to: navigation, search
Nathalie Stutzmann is a contemporary opera singer, renowned for her contralto voice.
Born in Paris, France, 1965, she first studied with her mother (soprano Christiane Stutzmann), then at Nantes Conservatoire and later, at the Ecole d'Art Lyrique de l'Opéra de Paris, focusing on lied, under Hans Hotter's tutelage. She is well known for her interpretations of French melody and German lied. Her oeuvre includes major works of baroque, classical, romantic and 20th century music. Stutzmann also plays piano, bassoon and is a chamber musician. Stutzmann debuted as a concert singer at the Salle Pleyel, Paris, 1985, in Bach's Magnificat (BWV 243). Her recital debut was the following year in Nantes. Some of her operatic performances have included: Ombra felice (Mozart's pasticcio), Radamisto (Handel), Orfeo ed Euridice (Gluck) and Giulio Cesare (Handel). She has sung at the Théâtre des Champs-Élysées, Royal Festival Hall / "BBC Proms", Carnegie Hall, Musikverein, Mozarteum, the Concertgebouw, La Monnaie, the Suntory Hall in Tokyo, La Scala, the Opéra de Genève and the Berliner Philharmonie.
Stutzmann performs frequently for opera, concert, recital and recording. She began performing and recording with Swedish pianist Inger Södergren in 1994. She took part in the project of Ton Koopman and the Amsterdam Baroque Orchestra & Choir to record Bach's complete vocal works. Nathalie Stutzmann is Chevalier des Arts et Lettres and continues (as of 2007) to perform around the world and teach master classes.
Recordings
She has more than 40 recordings and many awards, including the Deutsche Schallplatten Kritik, Diapason d'Or, Japan Record Academy Award, and a Grammy Award.
She has over fifty recordings on labels including EMI, Erato, Deutsche Grammophon, Harmonia Mundi, Philips, RCA and Sony and Virgin. Some of her most admired recordings are of Schumann Lieder, Chausson and Poulenc melodies, Mahler Symphony No. 2 with Seiji Ozawa, Vivaldi's Nisi Dominus and Schubert's Winterreise for Calliope.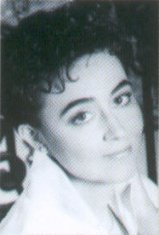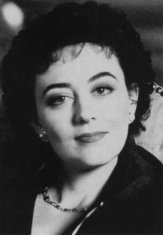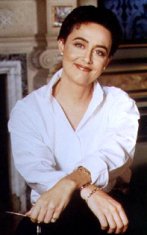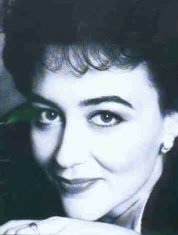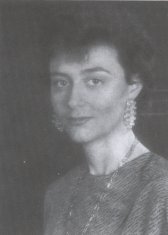 Ô porte de l'hôtel avec deux plantes vertes
Verte qui jamais
Ne porteront de fleurs
Où sont mes fruits où me planté-je
Ô porte de l'hôtel un ange est devant toi
Distribuant des prospectus
On n'a jamais si bien défendu la vertu
Donnez-moi pour toujours une chambre à la semaine
Ange barbu vous êtes en réalité
Un poète lyrique d'Allemagne
Qui voulait connaître Paris
Vous connaissez de son pavé
Ces raies sur lesquelles il ne faut pas que l'on marche
Et vous rêvez
D'aller passer votre Dimanche à Garches

Il fait un peu lourd et vos cheveux sont longs
Ô bon petit poète un peu bête et trop blond
Vos yeux ressemblent tant à ces deux grands ballons
Qui s'en vont dans l'air pur
À l'aventure
Nathalie Stutzmann créé en 2008 son orchestre de chambre ORFEO 55 parallèlement à son activité de soliste avec lequel elle se produit en tant que chanteuse et chef d'orchestre. Elle interprète ici le Stabat Mater à deux voix de Pergolese avec la soprano Lisa Larsson, en concert à l'Arsenal de Metz (29/11/2009). Vidéo produite par APTLY MEDIAS réalisée par Jean-Philippe Perrot.

Considérée comme une des plus grandes voix et une des personnalités musicales les plus marquantes de notre époque, Nathalie Stutzmann créé en octobre 2008,son propre orchestre de chambre parallèlement à son activité intense de soliste invitée, elle consacre une partie de sa saison à la direction de son ensemble, ORFEO 55, avec lequel elle se produit en tant que chanteuse et chef d'orchestre, principalement dans le répertoire XVIIIeme
Video produced by APTLY MEDIAS for naïve Classique and directed by Jean-Philippe Perrot

With the singers : Lucy CROWE, Joanne LUNN, Julia LEZHNEVA, Blandine STASKIEWICZ, Nathalie STUTZMANN, Terry WEY, Colin BALZER, Markus BRUTSCHER, Christian IMMLER, Luca TITTOTO

Les Musiciens du Louvre-Grenoble, Marc MINKOWSKI

Recorded in July 2008 during the Via Stellae Festival in San Domingos de Bonaval Church, Santiago de Compostela

Les Musiciens du Louvre • Grenoble are supported by Ville de Grenoble, Conseil Général de lIsère, Région Rhône-Alpes, Ministère de la culture et de la communication (DRAC Rhône-Alpes)


---
Bu forumun müsaadesi var:
Bu forumdaki mesajlara cevap
veremezsiniz