1
sayfadaki
1
sayfası •
Paylaş
•

http://www.kasarova.com/
Vesselina Kasarova (born 18 July 1965) is a Bulgarian mezzo-soprano opera singer.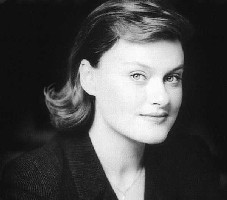 Early life and education
Vesselina Kasarova was born in the central Bulgarian town of Stara Zagora. Under the communist regime she studied Russian as a second language and began her music education in early childhood, taking her first piano lesson when she was only 4 years old. She gave her first stage performance as a 16-year-old pianist performing Mozart sonatas in 1981 in her hometown. As she studied piano and worked as accompanist at recitals, Kasarova became drawn to the voice as a musical instrument.
After earning her concert pianist diploma in 1987, Kasarova switched to study singing under Ressa Koleva at Sofia's Music Academy, focusing on the works of Mozart and Rossini. Kasarova gave her first singing performance in Stara Zagora singing "Habanera" from Bizet's Carmen. She performed at Sofia National Opera while still a student. She performed the part of Rosina in the Barber of Seville for her graduation exam.
Singing career
In 1988, while still a student, a demo tape recording of her performance was given to the renowned conductor Herbert von Karajan, who, upon hearing it, asked her to sing for him at the Vienna State Opera. Though Karajan died a week later, upon hearing this engaging singer his successor offered her 2 annual contracts starting in 1991.
Vesselina Kasarova graduated from the Conservatoire of Sofia in 1989 and spent the next two years at Zurich Opera. There she soon became a favorite with audiences appreciative of her intense characterizations, her expressive clarinet-ish voice, and virtuosic vocal agility. Her first role was two minor parts (2nd Norn and Wellgunde) in Wagner's Götterdämmerung. In the same year she won first prize in the "Neue Stimmen (New Voices)" international singing competition in Gütersloh, Germany, sponsored by Bertelsmann, owner of BMG Classics. In 1991, she made her debut at the Salzburg Festival singing 2 concerts in commemoration of Mozart's 200th death anniversary and as Annio in Mozart's La Clemenza di Tito under Sir Colin Davis. In that same year she left Zurich to fulfill her contract at the Vienna State Opera debuting in the role of Rosina in Rossini's The Barber of Seville, and remained with the company for 2 years. There she married her Swiss husband.
Her international career took flight in Salzburg in 1992 when at short notice, she stood in for Marilyn Horne as Tancredi in two concert performances of the Rossini opera. Since then she has been a regular guest performer at that summer festival, performing in Mozart's La Clemenza di Tito', 'Idomeneo', 'Cosi fan tutte', 'Mitridate', 'Ombra Felice, and Berlioz's La Damnation de Faust. She has also performed at other notable opera festivals such as Bregenz, St. Moritz, Glyndebourne, and Pesaro.
Kasarova initially specialized in Mozart's operas and works by bel canto composers such as Rossini, Bellini, and Donizetti, but has since been adding roles from the Baroque operas such as Orphée in Gluck's "Orphée et Eurydice", Ruggiero in Händel's "Alcina", Penelope in Monteverdi's "Il ritorno d'Ullise in Patria", Nirone and Poppea in Monterverdi's "L'incoronazione di Poppea", and Ariodante in "Ariodante". She has also performed and released several CDs of operatic and Lieder pieces from French composers.
In 2003 Kasarova collaborated with the Bulgarian composer Krassimir Kyurkchiyski to produce the CD 'Bulgarian Soul'. She sings with the Cosmic Voices from Bulgaria and the Sofia Soloists Orchestra in this compilation of Bulgarian folk songs. "Many people don't know my native land. I would like them to discover the Bulgarian soul," the singer commented. She won the 2003 German ECHO Award for "Singer of the Year". In 2005 she won the Merkur Preis and was elected Bayerische Kammersängerin. Kasarova was also named an Österreichische Kammersängerin in April 2010.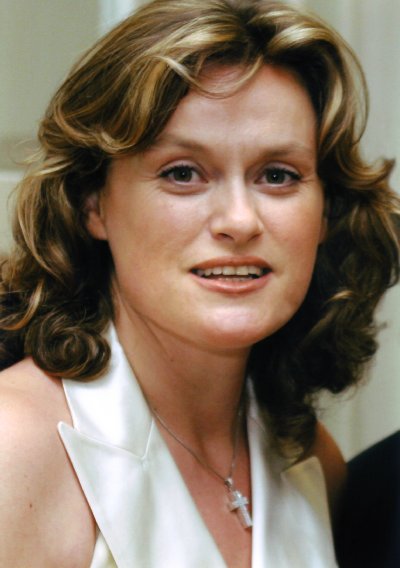 Admin




Mesaj Sayısı

: 2411


Kayıt tarihi

: 01/04/08



Admin




Mesaj Sayısı

: 2411


Kayıt tarihi

: 01/04/08




---
Bu forumun müsaadesi var:
Bu forumdaki mesajlara cevap
veremezsiniz