1
sayfadaki
1
sayfası •
Paylaş
•

MICHAEL FRANKS
http://www.michaelfranks.com/
http://allmusic.com/cg/amg.dll?p=amg&sql=11:kifwxqt5ldae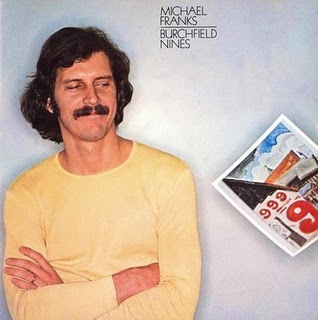 Background information
Born September 18, 1944 (Age 64)
Origin La Jolla, California
Genres Smooth jazz
Occupations Songwriter
Instruments Vocals
Years active 1973 – present
Labels Warner Bros. Records
Reprise Records
Rhino Records
Website Michael Franks.com
Michael Franks (born 18 September 1944 in La Jolla, California) is a smooth jazz singer and songwriter from the United States. He has recorded with a Who's Who of artists, such as Patti Austin, Brenda Russell, Art Garfunkel, and David Sanborn. His songs have been recorded by The Manhattan Transfer, Patti Labelle, Carmen McRae, Diana Krall, Shirley Bassey and The Carpenters.
Biography
Michael Franks grew up in southern California with his father Gerald, his mother Betty and two younger sisters. Although no one in his family played music, his parents loved swing music and his early influences included Peggy Lee, Nat King Cole, Ira Gershwin, Irving Berlin and Johnny Mercer. At age 14 Michael bought his first guitar, a Japanese Marco Polo for $29.95 with six private lessons included - the only music education that he received.
At University High in Irvine, Michael discovered the poetry of Theodore Roethke with his off-rhymes and hidden meter. In high school, he began singing folk-rock, accompanying himself on guitar. Studying English at UCLA Michael discovered Dave Brubeck, Patti Page, Stan Getz, João Gilberto, Antonio Carlos Jobim and Miles Davis. He never studied music in college or later[1], but rather earned a B.A. from UCLA in comparative literature in 1966, and a M.A. from the University of Oregon in 1968. He had a teaching assistantship in a Ph.D. program in American literature at the University of Montreal before returning to teach part-time at UCLA.
During this time he started writing songs, starting with the antiwar musical Anthems in E-flat starring Mark Hamill. He also composed music for the films Count Your Bullets, Cockfighter, and Zandy's Bride, starring Liv Ullmann and Gene Hackman. Sonny Terry and Brownie McGhee recorded three of Michael's songs, including "White Boy Lost in the Blues", on their album Sonny & Brownie. Michael played guitar, banjo and mandolin on the album and joined them in touring. In 1973, Michael recorded an eponymous album (later reissued as Previously Unavailable), which included the minor hit "Can't Seem to Shake this Rock 'n Roll."
In 1976 Michael released his second album The Art of Tea, beginning a long relationship with Warner Brothers Music. The Art of Tea featured Joe Sample, Larry Carlton and Wilton Felder of The Crusaders and included the hit song "Popsicle Toes." Michael's third album, Sleeping Gypsy, which includes the song "The Lady Wants to Know", was partially recorded in Brazil. Around this time, percussionist Ray Armando first gave Michael what would become a signature instrument - a cabasa - to play on stage for songs he didn't play guitar on. Burchfield Nines, which includes the song "When the Cookie Jar is Empty", reflects Michael's move to New York City and features more of an East Coast sound. Since then, Franks has recorded more than 15 albums.
His best known works include "When I Give My Love To You", "Popsicle Toes", "Monkey See, Monkey Do", "Tiger in the Rain", "Rainy Night in Tokyo", and "Tell Me All About It". His biggest hit came in 1983 with "When Sly Calls (Don't Touch That Phone)", from the album Passionfruit. Radio hits include "Your Secret's Safe With Me" from the 1985 album Skin Dive, and "Island Life" from 1987's The Camera Never Lies.
This section requires expansion.
Discography
Albums
1973 - Michael Franks (Brut)
1975 - Art of Tea (Reprise)
1977 - Sleeping Gypsy (Warner Brothers)
1978 - Burchfield Nines (Warner Brothers)
1979 - Tiger in the Rain (Warner Brothers)
1980 - One Bad Habit (Warner Brothers)
1980 - Michael Franks with Crossfire LIVE (Warner Brothers)
1982 - Objects of Desire (Warner Brothers)
1983 - Passionfruit (Warner Brothers)
1983 - Previously Unavailable (DRG) - reissue of 1973's Michael Franks
1985 - Skin Dive (Warner Brothers)
1987 - The Camera Never Lies (Warner Brothers)
1990 - Blue Pacific (Reprise)
1993 - Dragonfly Summer (Warner Brothers)
1995 - Abandoned Garden (Warner Brothers)
1998 - The Best Of Michael Franks: A Backward Glance (Warner Brothers)
1999 - Barefoot on the Beach (Windham Hill)
2003 - The Michael Franks Anthology: The Art Of Love (Warner Brothers)
2003 - Watching The Snow (Rhino) - rereleased in 2007 by Koch Records
2004 - Love Songs Original Recordings Remastered (Warner Brothers)
2006 - Rendezvous in Rio (Koch Records)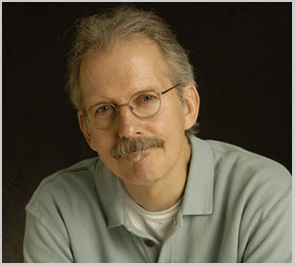 Admin




Mesaj Sayısı

: 2411


Kayıt tarihi

: 01/04/08





Antonio lives life's fervor.
Antonio prays for truth.
Antonio says our friendship is a Hundred proof.
The vulture that circles Rio hangs in this L.A. sky.
The blankets they give the Indians only make them die.

*But sing the song forgotten for so long and let
The music flow like light into a rainbow
We know the dance we have
We still have a chance to break this chains and flow
Like light into the rainbow
Antonio loves the desert.
Antonio prays for rain
Antonio knows that pleasure is the child of pain
Lost in la Califusa when most of my hope was gone
Antonio samba led me to the Amazon. .

*(Repeat)
Admin




Mesaj Sayısı

: 2411


Kayıt tarihi

: 01/04/08




---
Bu forumun müsaadesi var:
Bu forumdaki mesajlara cevap
veremezsiniz