1
sayfadaki
1
sayfası •
Paylaş
•

VALENTINA IGOSHINA
http://valentina-igoshina.com/
Valentina Igoshina (b. November 4, 1978 Bryansk, Bryansk Oblast, Russia) is a Russian classical pianist.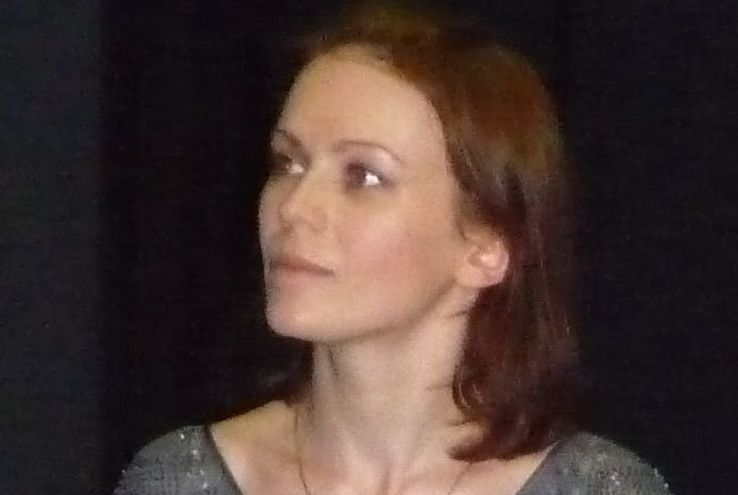 Personal life
Valentina Igoshina began studying the piano with her mother and Igoshina first took lessons at home at the age of four. She studied piano under Sergei Dorensky and Larissa Dedova at the Moscow Conservatory.
Igoshina is generally recognized as one of the most outstanding of modern-day classical pianists.
Valentina Igoshina, recital, 2009, Arnold, Missouri USAProfessional Accomplishments
In 1993, at age 14, she won first prize at the Rubinstein International Young Pianist Competition in Poland. In 1997, at age 18, she won first prize at the Rachmaninov International Piano Competition in Moscow.
Since that time, Igoshina has competed in worldwide piano competitions, including:
Second place at the Atlanta International Competition (2002), Georgia
First place at the Concorso Internazionale Pianistico "Premio Guiliano Pecar" (2002), Italy[citation needed]
Laureate (finalist) at the "Queen Elisabeth Competition" in Brussels, (2003)
Second place at the Jose Iturbi International Piano Competitions (2006), Spain Festival and major orchestral appearances
Valentina Igoshina following her recital in the Rickman Auditorium Creative Arts Series, Arnold, Missouri USA, March, 2009
Igoshina has been invited to play with notable orchestras, including, the Royal Concertgebouw Orchestra, in Amsterdam the BBC Scottish Symphony Orchestra, in the United Kingdom and The Hallé, in Manchester, United Kingdom.
She has also participated in numerous recitals and musical festivals, including:
Tonhalle, Zurich
La Societa dei Concerti, Milan
Ravello Festival, Italy
Duszniki Zdroj Chopin Festival, Poland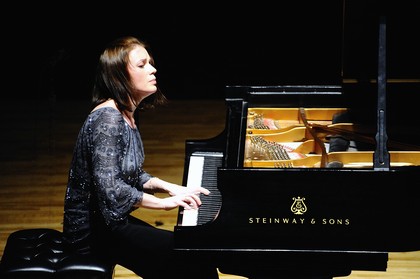 Belem Festival, Lisbon
Radio France-Montpellier, La Roque-d'Anthéron, France
Harrod's International Piano Series, Queen Elizabeth Hall, London
Styriarte Festival, Graz, Austria
Povoa de Varzim Festival, Portugal
Recordings
Igoshina has recorded albums on BBC Radio 3, Classical FM, BBC Scotland, as well as the sound tracks for Tony Palmer's movies The Harvest of Sorrow and The Strange Case of Delphina Potocka.
In 2006 Warner Classics International produced an album titled Valentina Igoshina, wherein Igoshina played works by Modest Mussorgsky and Robert Schumann. Included on the album were Mussorgsky's Tableaux d'lune exposition and Schumann's Carnaval.
Igoshina's most recent album is a definitive work of the waltzes of Frédéric Chopin. The album, entitled Chopin: Complete Waltzes was chosen by Classic FM Magazine as its November, 2008 "disc of the month". It was produced by Lontano Music and distributed by Warner Classics.

---
Bu forumun müsaadesi var:
Bu forumdaki mesajlara cevap
veremezsiniz