1
sayfadaki
1
sayfası •
Paylaş
•

JEAN-YVES THIBAUDET
http://www.deccaclassics.com/artists/thibaudet/index.asp
http://www.imgartists.com/?page=artist&id=880
http://www.fanfaire.com/thibaudet/index.html
Jean-Yves Thibaudet (born 7 September 1971 in Lyon) is a French pianist.
Jean-Yves Thibaudet was born in Lyon, France to non-professional musical parents. His father played the violin and his mother,of German origin and a somewhat accomplished pianist herself, introduced the instrument to Jean-Yves.
Thibaudet thus began seriously studying the piano with several prominent teachers and made his first public appearance at the age of seven. When he was twelve, Thibaudet entered the Paris Conservatory where he studied with Aldo Ciccolini and Lucette Descaves. Three years later he won the premier Prix du Conservatoire, and at the age of 18 he won the Young Concert Artists Auditions in New York.
He has performed with most of the world's leading symphonic orchestras including: the Chicago Symphony Orchestra, the Los Angeles Philharmonic and Orchestre National de France, among others. He also frequents the great concert halls of Europe and North America and is quite fond of travelling to Australia, where he has a strong fan-base.
Among his collaborators in performances and recordings are soprano, Renée Fleming; mezzo-sopranos, Cecilia Bartoli and Angelika Kirchschlager; violist, Yuri Bashmet; violinists, Joshua Bell and Julia Fischer; cellists, Truls Mørk, Daniel Müller-Schott and Gautier Capucon, and the Rossetti String Quartet.
Thibaudet has made over 40 recordings for the British label, Decca Records.
He has made forays into the world of jazz as well, including Reflections on Duke and Conversations with Bill Evans.
His playing can be heard on the movie soundtracks of The Portrait of a Lady, Bride of the Wind, Pride & Prejudice, and Atonement, the latter of which earned an Academy Award for Best Original Score.
Thibaudet's concert attire is designed by Vivienne Westwood.
In 2001, the French Republic made Thibaudet a Chevalier de l'Ordre des Arts et des Lettres.
In the early months of 2007, Jean-Yves Thibaudet released a recording through Decca titled Aria - Opera Without Words in which he has selected several of his favorite arias and overtures. It has been over 10 years since the pianist has returned to opera transcriptions; his last was a recording of Liszt transcriptions made in 1993. Thibaudet's latest recording is a disc of Piano Concertos Nos.2 and 5 by Camille Saint-Saens (with Dutoit/Orchestra de la Suisse Romande), released by Decca in October 2007.
Jean-Yves Thibaudet has recorded compositions by the following composers: Addinsell, Chopin, Debussy, Vincent d'Indy, Gershwin, Grieg, Liszt, Mendelssohn, Messiaen, Rachmaninoff, Ravel, Satie, Schumann and Richard Strauss.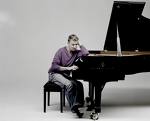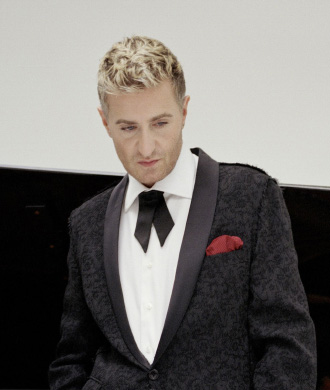 Admin




Mesaj Sayısı

: 2411


Kayıt tarihi

: 01/04/08




---
Bu forumun müsaadesi var:
Bu forumdaki mesajlara cevap
veremezsiniz