1
sayfadaki
1
sayfası •
Paylaş
•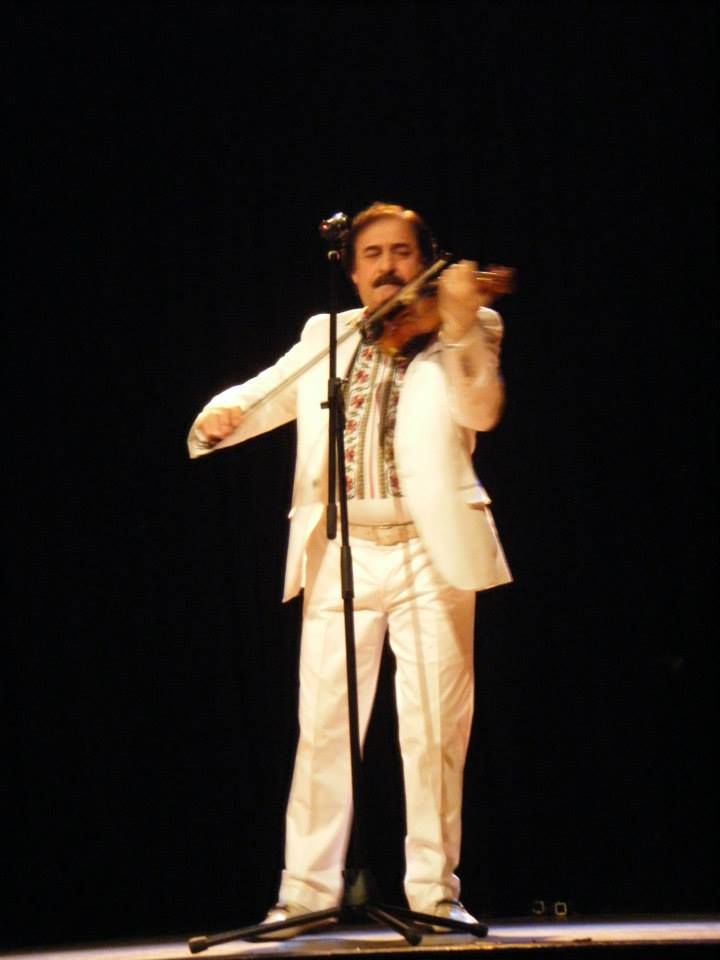 Born: January 25 1953 (64)
Married: Lidia Bejenaru
Citizenship Republic of Moldova
Occupation: Violinist ,conductor
Activity
Instrument: Violin
Awards: National Order "For Merit"
Nicolae Botgros (b. 25 January 1953 , Badicul Moldovenesc , Cahul ) is a well-known conductor of Moldova .
Overview
Master Nicolae Botgros automatically identifies the National Folk Music Orchestra Fiddlers.
National Orchestra of Folk Music "Fiddlers" was founded in 1970 in the State Philharmonic of Moldova, Nicolae Sulac of known performer, composer and violinist Mircea conductors being steel, and trumpeter Gheorghe Usaci.
Right from the beginning the band was looking for its identity, style interpretation of a repertoire appropriate, without requiring fully Circuit musical life.
Considered a magician violin maestro Nicolae Botgros was appointed in 1978 to lead fiddlers folk orchestras.
The first orchestra was conducted by Nicolae Botgros "Skylark" from Edinet . In 1973 violinist in the Orchestra "Mugurel" Philharmonic, and the "game", as in 1978 to become artistic director and first violinist to "Fiddlers".
The most important popular music artists have performed at least once Orchestra "Fiddlers" led by Maestro Botgros among which we can mention, Maria Ciobanu , Sofia Vicoveanca , Irina Loghin , Dinu Iancu Sălăjan , Zinaida Julea and many others.
National Orchestra of Folk Music " Fiddlers " was founded in 1970 by well-known artist Nicolae Sulac , conductors as composer and violinist Mircea steel, and trumpeter Gheorghe Usaci.
In 1978 the leadership of the orchestra "Fiddlers" was taken by violinist Nicolae Botgros . The orchestra consists of musicians who play the flute, flute, violin, cello, bass, drums and other musical instruments popular, and the singers of popular music, which included and are interpreted as Nicolae Sulac , Zinaida Julea Nicholas Cibotaru Lidia Bejenaru . Soloist of the orchestra Oleg Antoci Valeriu Cheese, Boris Rudenco Ion Buldum Cornelius Botgros Simion Tîrşu.
Orchestra "Fiddlers" claimed thousands of performances resonate throughout Moldova, but also the most prestigious stages in the world - Greece, Italy, Germany, France, Romania, Turkey, Denmark, USA, Austria, Mongolia and other countries.
Orchestra "Fiddlers" participated in "Telerevelion" on stage Festival "Golden Stag" from Brasov (Romania) 5 issues, and at Mamaia (Romania) 4 issues, broadcast live on Channel International Romania etc.
Folk music band "Fiddlers", directed by Nicolae Botgros , by presidential decree, was awarded the honorary title "National Orchestra".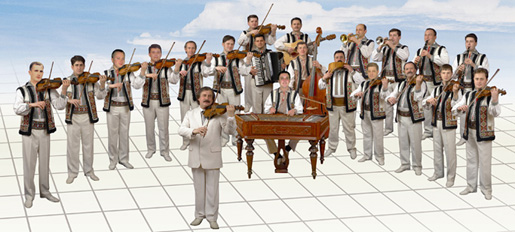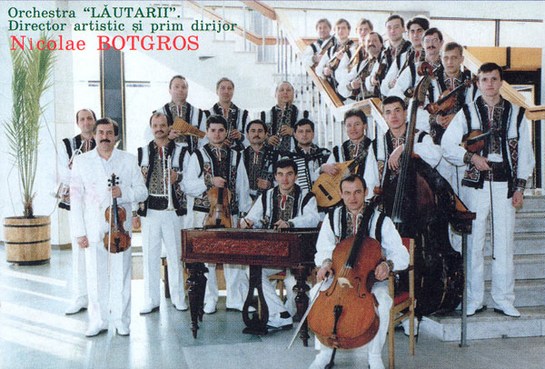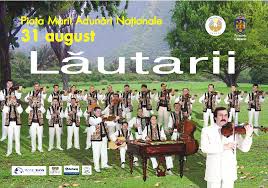 Admin




Mesaj Sayısı

: 2410


Kayıt tarihi

: 01/04/08




---
Bu forumun müsaadesi var:
Bu forumdaki mesajlara cevap
veremezsiniz