1
sayfadaki
1
sayfası •
Paylaş
•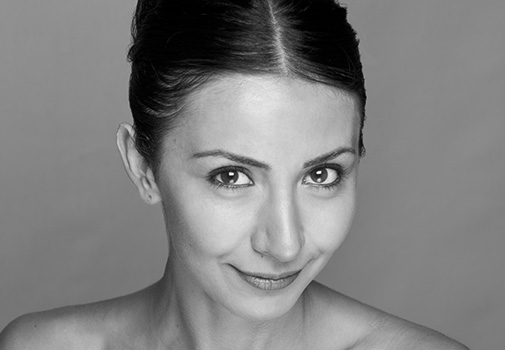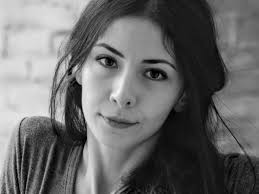 ARMENIAN BALLERINA VICTORIA ANANYAN BACK AT DUTCH NATIONAL BALLET
© Asatur YesayantsArmenian ballerina Victoria Ananyan, the "velvet bird", has returned to her old nest: the Dutch National Ballet (Het Nationale Ballet) in Amsterdam, where from 2007-2010 she danced as a grand sujet and corps de ballet member and then was a second soloist until 2012. The sparkling Victoria Ananyan is ambitious, driven and knows what she wants. She had her first dance training at a ballet school where her mother taught her. Both of her parents were ballet dancers. After age seventeen, she went to the ballet school of the State Theatre of Perm, one of the three best dance academies in Russia. In 2011-2012 she worked for a season with the San Francisco Ballet to get more experience and learn different styles. This season, the audience can enjoy her dancing again with the Dutch National Ballet in productions like Don Quixote by top Russian choreographer Alexei Ratmansky, a production known internationally as the most beautiful and best thought-out version of the story ever choreographed. Although Ananyan is not dancing the lead role in this production, she will do so in Moscow, performing in the Don Quixote version choreographed by the famous Marius Petipa, the French-Russian ballet dancer considered to be the most influential ballet master and choreographer of ballet who has ever lived. Petipa is often regarded as the father of classical ballet. Victoria had been invited by Moscow's Kremlin Ballet to dance the lead role of Kitri, the shepherd's daughter who wants to marry Basilio. The two dance a grand pas de deux in Spanish style during their wedding celebration. Ananyan is being coached by Dutch National Ballet principal dancer Larissa Lezhnina for the Moscow production. Ananyan will also appear in the productions Chopiniana (Les Sylphides), a short non-narrative "ballet blanc", often described as a "romantic reverie", one of the simplest form of ballet, and "Hand van de Meester", ("Master's Hand"), a homage to world-famous choreographer Hans van Manen, who turned 80 in June 2013. In his over fifty years as a choreographer, Van Manen has built up an immense oeuvre (over 125 ballets so far) and a rich vocabulary. The Dutch National Ballet will perform the programme "Corps", ballet by Hans van Manen and Victoria will be dancing a first pas de deux. Victoria Ananyan is working six days a week on her very full programme. Every day there's an hour of warming up, which incorporates stretching and both physical and ballet exercises, which in an increasingly rapid tempo prepare the body for the day's work. Then she flies from one rehearsal to another all day long.
© Mila Gorodnitchenk
"Ballet is my life"
Ballet dancers need an iron discipline, partly because ballet is the most technically demanding of all dance styles. But Victoria is not complaining. "Ballet is my life," she says. "I have found my home with the Dutch National Ballet, which has about 80 dancers. I went to San Fancisco for a change, because I wanted to see how American ballet is working. They do a lot with the techniques of George Balanchine there. But I feel more at home here. As a dancer you need to experience a lot of things. I think you have to experience everything, emotionally too, that is good for your ballet technique as well. As a person, but also as a dancer you need to experience all kinds of emotions. Otherwise you wouldn't be an interesting dancer. But I feel comfortable here at the National Ballet in Holland, because we have a life contract and good working conditions. A dancer can go on performing until he is 38. That is physically more or less the limit. So afterwards I must do something else."
Organic movements, optimum concentration: Gracious Ananyan dances "La Pluie" in Riga, Latvia
La Pluie, Choreography by Annabelle Lopez Ochoa
Repertoire
La Bayadere-Nikia. Nutcracker-Clara. Giselle-Giselle. Sleeping Beauty-Aurora. Cinderella-Cinderella. Sheherezade-Sheherezade(K.Pastor). Don Quixote-Queen of dryads,Girl friends. Le Corsaire pas de deux. Sleeping beauty pas de deux,Princess Florina pas de deux, Fairies. Swan Lake, pas de trois. George Balanchine: Serenade, Concerto Barocco, Ballet Impe-rial,The Four Tempera-ments,Theme and Varia-tions,Violin Concerto and others.
"I come from one of Armenia's greatest ballet dynasties"
© Angela SterlingAs a young girl in Yerevan, the capital of Armenia , one of the oldest countries in the world, Victoria couldn't stop dancing. It was simply in her genes. With somewhat subdued pride, she says:"I come from one of the Armenia's greatest ballet dynasties. Armenia is a great country with a rich culture, but unfortunately not a great dance culture. Someday I'd like to be able to encourage dance culture in my homeland and make it great." "We had 20 people in my family who were connected with the arts in one way or another. Some of them were opera singers, painters, poets and ten of them were professional dancers. My grandfather, Zare Muradyan, was one of the founding fathers of dance culture in Armenia. He is very famous and brought the art of ballet, to my country. He was specially asked to develop dance in Armenia. My grandmother was also a ballerina. My mother trained me for years. When I was seven I went to Ukraine with my parents. They were hard times; for one thing there was a war between Armenia and Azerbaijan, but we kept on dancing. I was in my mother's ballet class from the age of ten until seventeen. My father and mother taught me classical ballet, and my brother is also a ballet dancer. I got several study grants, so I could choose where I wanted to study. I chose the Perm Ballet School. I didn't have to pay. Actually my family wanted me to become a pianist. I went to a piano academy, because I had a lot of talent for piano. But I wanted to dance - I was always dancing around the house. I more or less grew up in the theatre, because my parents were always there. I knew since birth that I wanted to be a dancer. Dancing is my life, it is my bread and water, my everything. I can't imagine doing something else."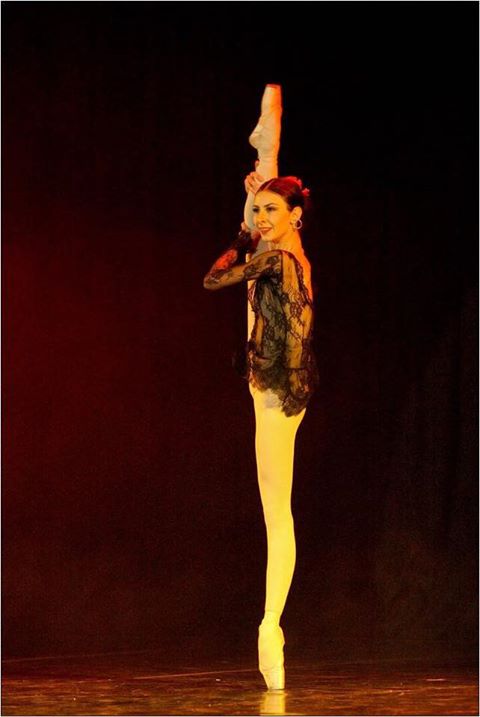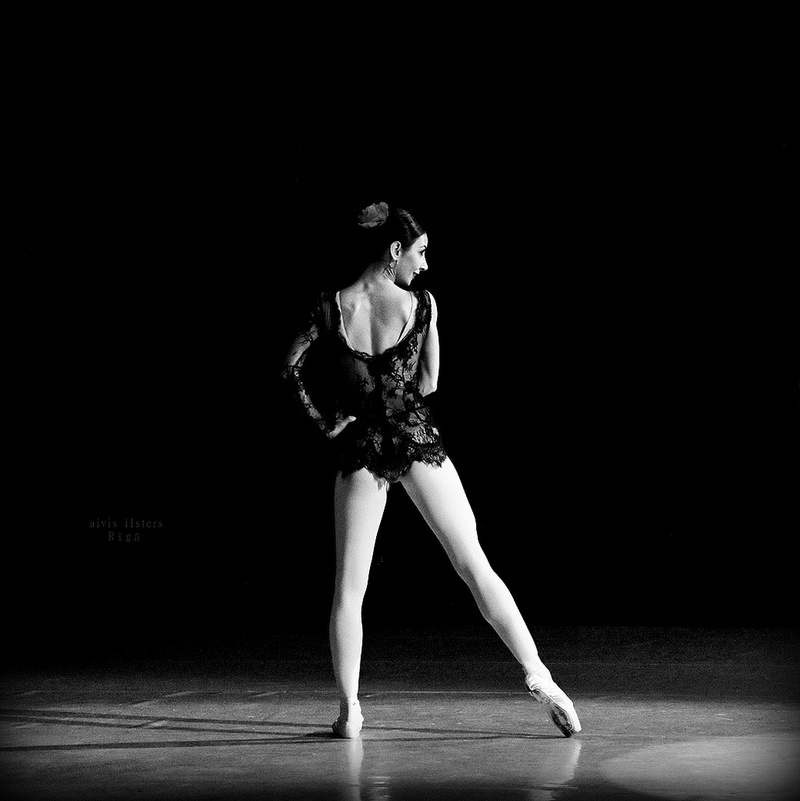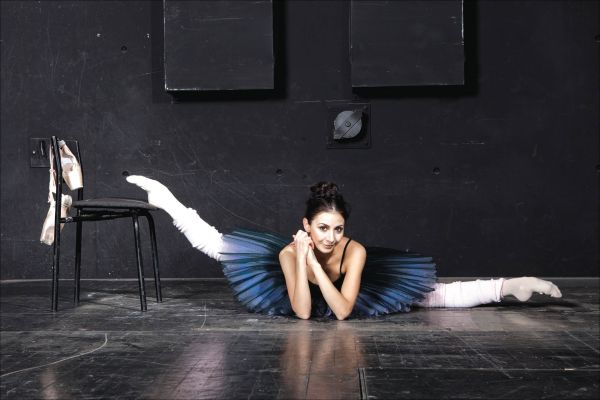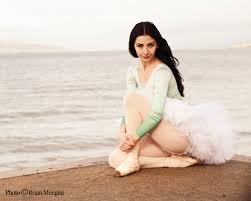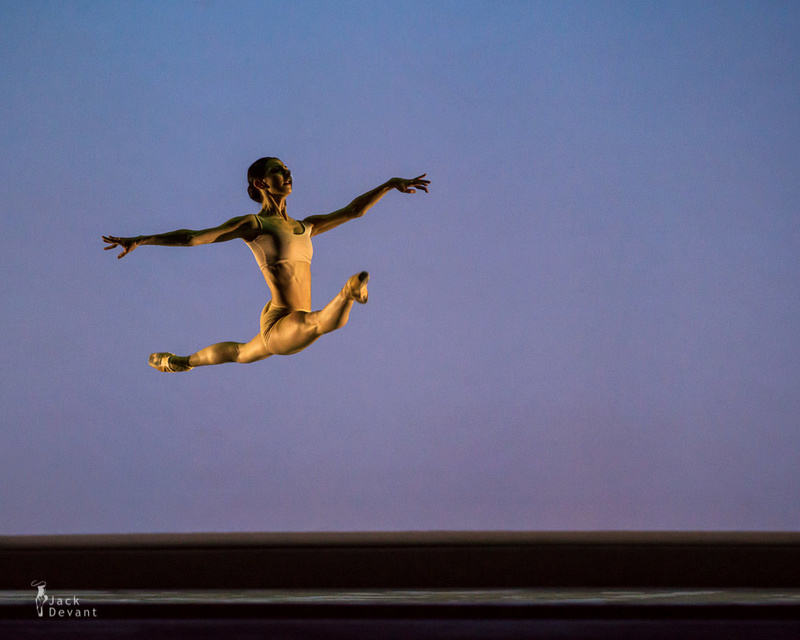 Admin




Mesaj Sayısı

: 2411


Kayıt tarihi

: 01/04/08




---
Bu forumun müsaadesi var:
Bu forumdaki mesajlara cevap
verebilirsiniz