1
sayfadaki
1
sayfası •
Paylaş
•

Camille Bertault est une chanteuse, auteur, compositrice et interprète de jazz.
In recent years, it has been common for stars to be born through the means of social media. The immediacy of the Internet and the demand for content has made it possible for savvy artists to find their audiences and develop them. Though occasionally, there is the story of a whim turning into an opportunity.
During the early summer of 2015, French vocalist Camille Bertault began utilizing her special talents of solo transcription and vocal dexterity to record herself singing remarkably to famous solos by jazz legends. She made videos of the performances and posted them to Facebook without much thought. The result was an immediate landslide of attention, but more than just acknowledgment of a quirky video, true fans began to call.
That was how Bertault came to the attention of Sunnyside Records. After being introduced by producer Matt Pierson, it turned out the vocalist had a recording already in the works; it was just a matter of tweaks and the recording, En Vie, was ready for the public.
Bertault's story didn't begin here. Her initial foray into music began when she was four years old, beginning classical piano studies with her father in Paris. As an amateur jazz performer, her father led her to her appreciation of the genre and she became accustomed to singing in familiar company. Fifteen years of musical and theatrical training, including a stay at the Conservatory of Nice (where she moved at 14 years old), prepared Bertault for the world of a performer.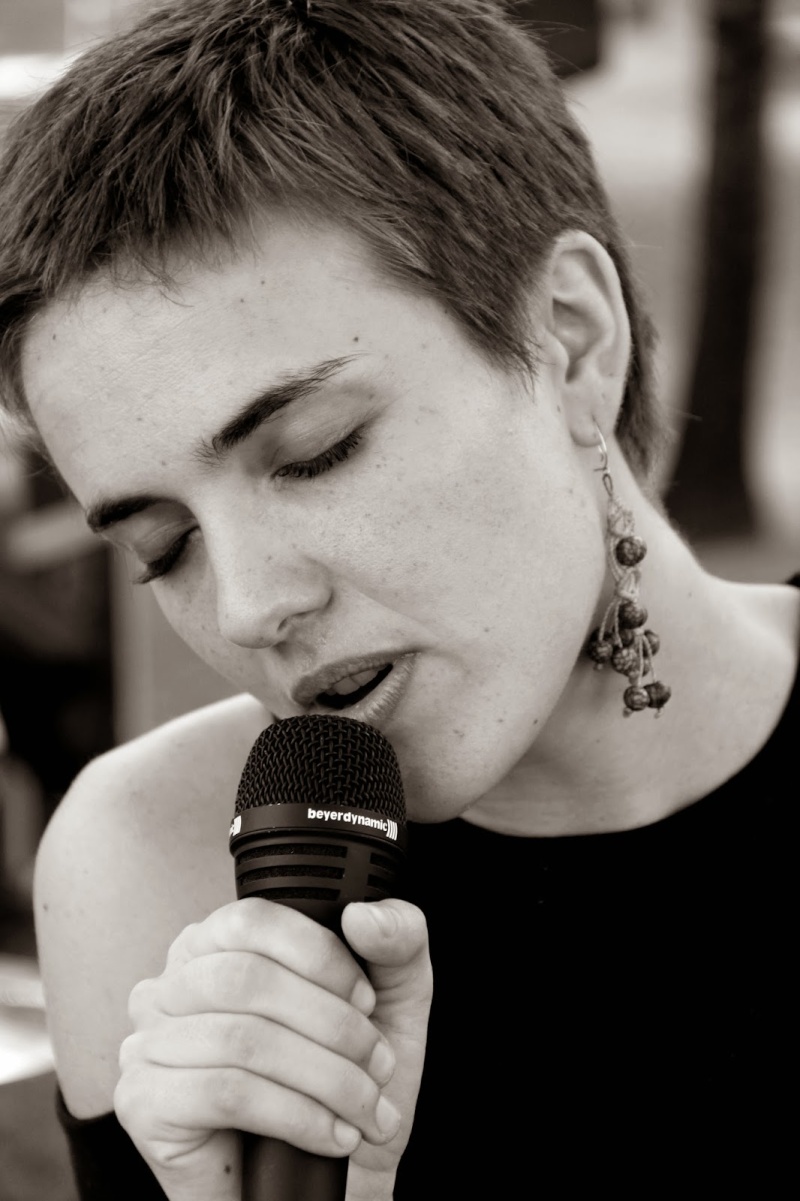 For Bertault, the art of the lyric is just as important as the composition. The importance of telling a story with wit and sincerity became a high priority. Bertault also owes her ability to deliver these lyrics with such emotion and drama to her study of the theatrical. Her musicality is apparent in her solo transcriptions that brought her to the attention of the jazz world, but it really shines in her own compositions and arrangements.
Bertault has been involved in the Paris jazz scene for some time, leading jam sessions and widening her base by hosting a web series for Japanese viewers who want to learn French and about Paris (she speaks Japanese, by the way). In her travels, Bertault was introduced to pianist Olivier Hutman by her friend Sara Lazarus. After a few gigs, they decided to record an album. Hutman assembled the rest of the rhythm section: bassist Gildas Boclé and drummer Antoine Paganotti.
For En Vie, Bertault brought six original songs and four well-known standards. All of the lyrics that were recorded were written by the vocalist.
Admin




Mesaj Sayısı

: 2411


Kayıt tarihi

: 01/04/08




---
Bu forumun müsaadesi var:
Bu forumdaki mesajlara cevap
veremezsiniz